A $1.6 billion copyright lawsuit claims 21% of Spotify's music could be unlicensed
Wixen Music Publishing, which oversees music from artists such as Tom Petty and The Doors, claims Spotify is streaming music without a proper license.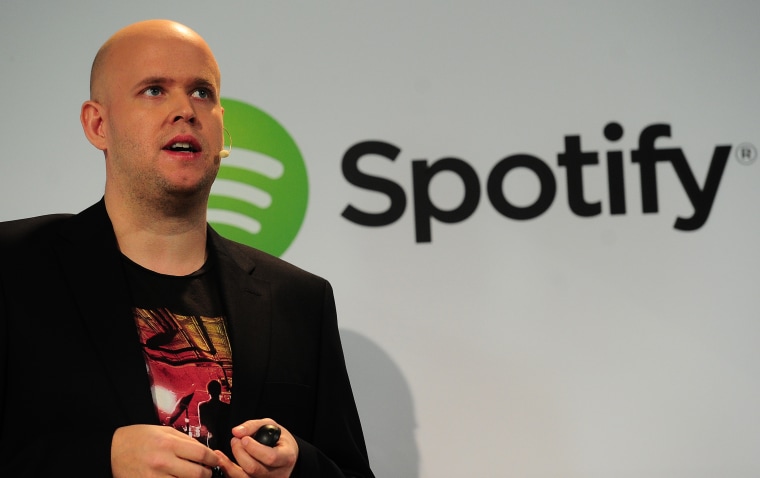 Wixen Music Publishing, a California-based music administration company, is targeting Spotify with a $1.6 billion lawsuit. The filing was made last Friday and claims Spotify is streaming "tens of a thousands" of songs composed by Wixen-represented artists without proper compensation or licensing.
Wixen, which represents artists such as Tom Petty, The Doors, Rivers Cuomo of Weezer, and many more, is suing Spotify for damages of "at least $1.6 billion plus injunctive relief," according to The Hollywood Reporter. The company's complaint estimates that 21% of Spotify's 30 million song library is not licensed to be streamed, a percentage based on a 2015 report in The Wall Street Journal.
Before last week's filing, Wixen and many of its artists objected to a $43 million settlement made in another lawsuit against Spotify brought by songwriters David Lowery and Melissa Ferrick. "[The settlement] prevents meaningful participation by rights holders and offers them an unfair dollar amount in light of Spotify's ongoing, willful copyright infringement of their works," Wixen said in a statement. Spotify responded by casting doubt on whether or not Wixen's clients had actually approved of the company's legal objections. The settlement has not yet been approved by a judge.
"Spotify brazenly disregards United States Copyright law and has committed willful, ongoing copyright infringement," Wixen claims in the complaint. "Wixen notified Spotify that it had neither obtained a direct or compulsory mechanical license for the use of the Works. For these reasons and the foregoing, Wixen is entitled to the maximum statutory relief."
In a statement to The FADER, Wixen wrote that the proposed $43 million lawsuit was insufficient for its artists, carved out too much for legal fees, and did not address long-term concerns around licensing. "WIXEN MUSIC PUBLISHING, INC. was and is desirous of sitting down with Spotify to work out an amicable settlement for its past infringements and unlicensed uses, and seeks to work out a go-forward license which is fair to all parties," they said.
Wixen also voiced its opposition to the Music Modernization Act Of 2017, introduced by Congressman Doug Collins. "[The bill would] eliminate important legal remedies that publishers have against Spotify and similar services that may have infringed their works if suits were filed on or after January 1, 2018, company president Randall Wixen claimed.
Spotify did not respond to a request for comment from The Hollywood Reporter.
This post was updated on Tuesday, January 2 2018 at 6:37 p.m. EST to include a statement from Wixen Music Publishing