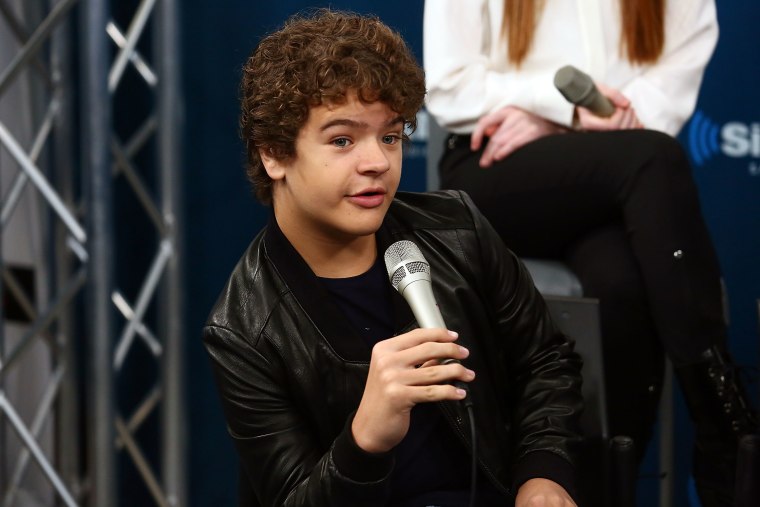 Being young teens in the mid-80s, the kids in Stranger Things would be primed to fall for the first wave of emo that hit the hardcore scene in 1985. Perhaps the Duffer Brothers will explore that avenue later in the series, once all the mysterious goings on in the Upside Down are sorted out. In the meantime cast member Gaten Matarazzo, Dustin in the Netflix show, and his band Work In Progress have been showing their love of the more latter day strain of emo.
The group was captured at a recent live show in New Jersey as they covered Paramore's classic of the genre "Misery Business," as well as Fall Out Boy's 2005 track "Sugar, We're Going Down." The band also took things down a notch with their version of "Everlong" by Foo Fighters. You can check out footage from the gig at the Stone Pony venue below.
Matarazzo isn't the only Stranger Things cast member with a musical side. Finn Wolfhard's band Calpurnia signed a record deal in 2017 and is working on their debut EP.