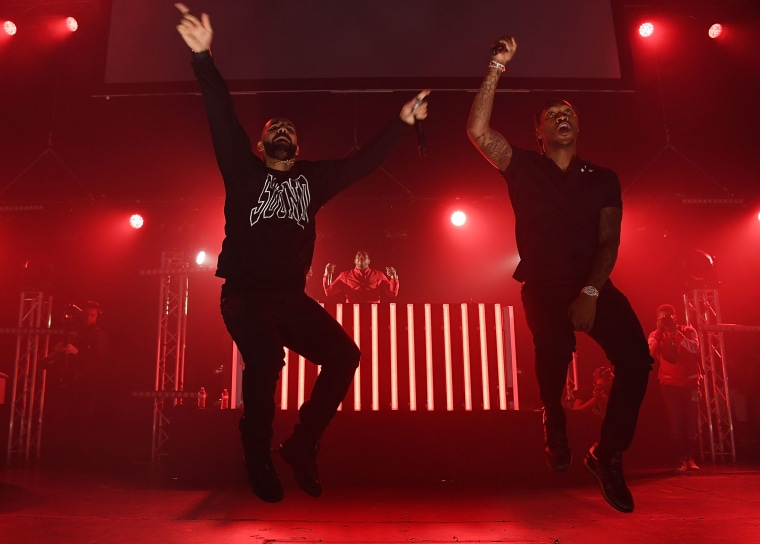 Drake and Future were the most streamed artists in 2017, according to a new report in Variety. The top spot was Drake's with 6 billion songs streamed, with Future coming in next with 4.2 billion songs. It's the second year in a row Drake has secured the most streams of any artist in the world.
The massive numbers for both artists come off of a record-setting year for music streaming. The mode of listening continues to dominate for consumers, and increased by 50.3% in 2017 for 377 billion streams. 80% of that number was from paid subscriptions.
Conversely, digital sales of albums and songs dropped 14.6% and 23.2%. In fact, the daily average of song streams in 2017 (1.67 billion) far surpassed the total number of song downloads for the year (563.7 million).
Another hip-hop artist with a 2017 milestone: Kendrick Lamar. His single "HUMBLE." was streamed 555.2 million times, the most of any single song.