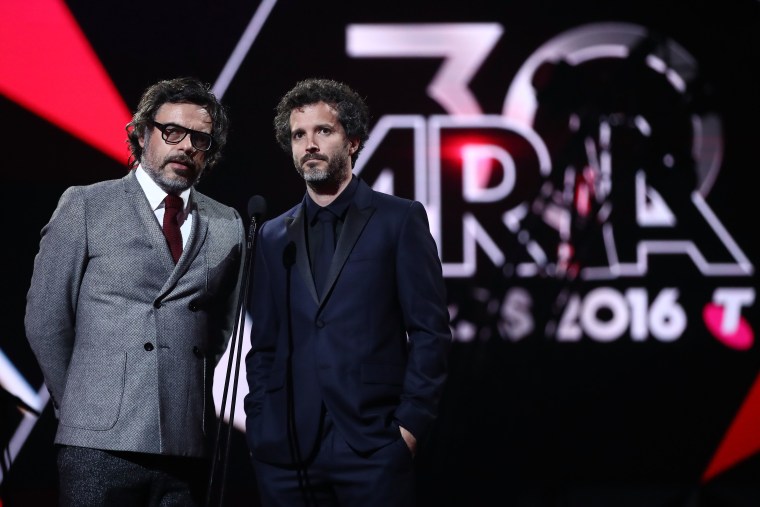 Flight of the Conchords is filming a one-hour special this year, ET reports. While the project is not yet officially attached to HBO, Jemaine Clement confirmed that at least something is in the works.
"We're going to film a little something this year," he told ET, later adding that "[It is] something. That's it."
AV Club reached out to HBO, who confirmed that something, indeed, was up.
"The deals are not fully in place," a rep said. "We'll hopefully have news soon."
Clement is also reportedly working on a television adaptation of his vampire dramedy What We Do In The Shadows, which is more great news.
Revisit the golden age of music below.