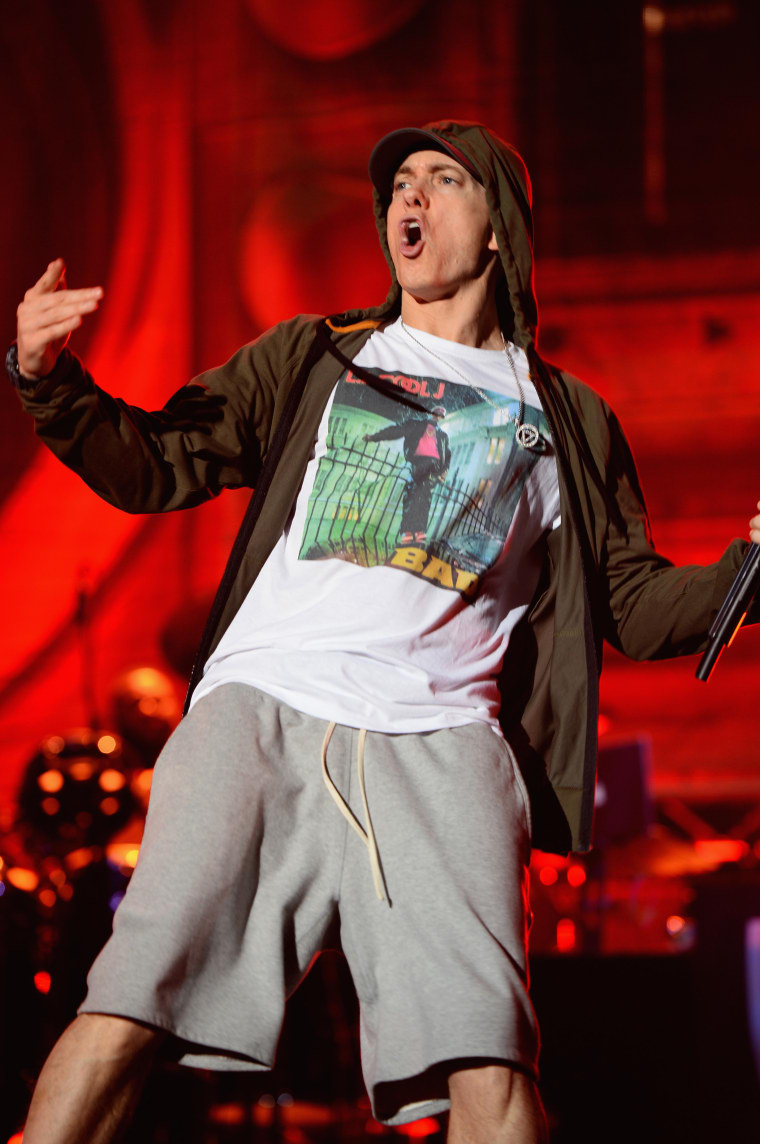 People trying to get swole or fit or whatever your preferred goal at the gym is are most likely listening to Eminem, Variety reports. For the second year in a row, his 2002 song "Till I Collapse" is the most globally popular song on Spotify's workout lists. Post Malone's "rockstar" comes in at number two, but Eminem sneaks back in with "Lose Yourself" at number three.
Interestingly, US gyms sound a little different. In this country's playlists, "rockstar" is number one, followed by Kendrick Lamar's "HUMBLE." But Eminem's inspiration is still there, with "Till I Collapse" coming in third.
When I work out, I listen to the Brian Lehrer Show or 2 Dope Queens, which are both available on WNYC's app, and don't really get me pumped up at all.