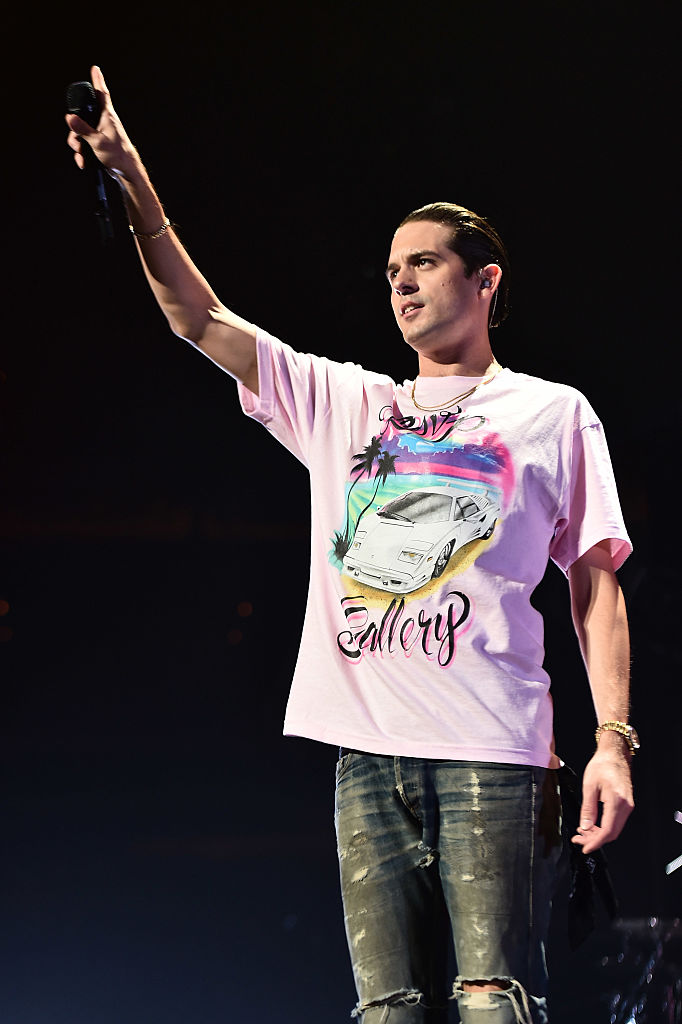 G-Eazy has separated himself from an upcoming collaboration with H&M, scheduled to launch on March 1. The rapper cited the clothing line's "racially and culturally insensitive" image of a black child wearing a sweatshirt that read "Coolest Monkey In The Jungle."
Read G-Eazy's announcement on Twitter below. His decision to end his working relationship with H&M follows The Weeknd's, who cut ties with H&M on Monday.
H&M shared a statement of "unequivocal apology" for the image on Tuesday evening. "We have got this wrong and we are deeply sorry," the company wrote in a press release. "We agree with all the criticism that this has generated – we have got this wrong and we agree that, even if unintentional, passive or casual racism needs to be eradicated wherever it exists."
They added: "This incident is accidental in nature, but this doesn't mean we don't take it extremely seriously or understand the upset and discomfort it has caused." The sweater in question has been removed from H&M stores and will be recycled.
The FADER has reached out to G-Eazy's representatives for comment.