How French electronic group Her are finding hope in the wake of tragedy
In the first video since the death of his bandmate, Victor Solf has a message of hope.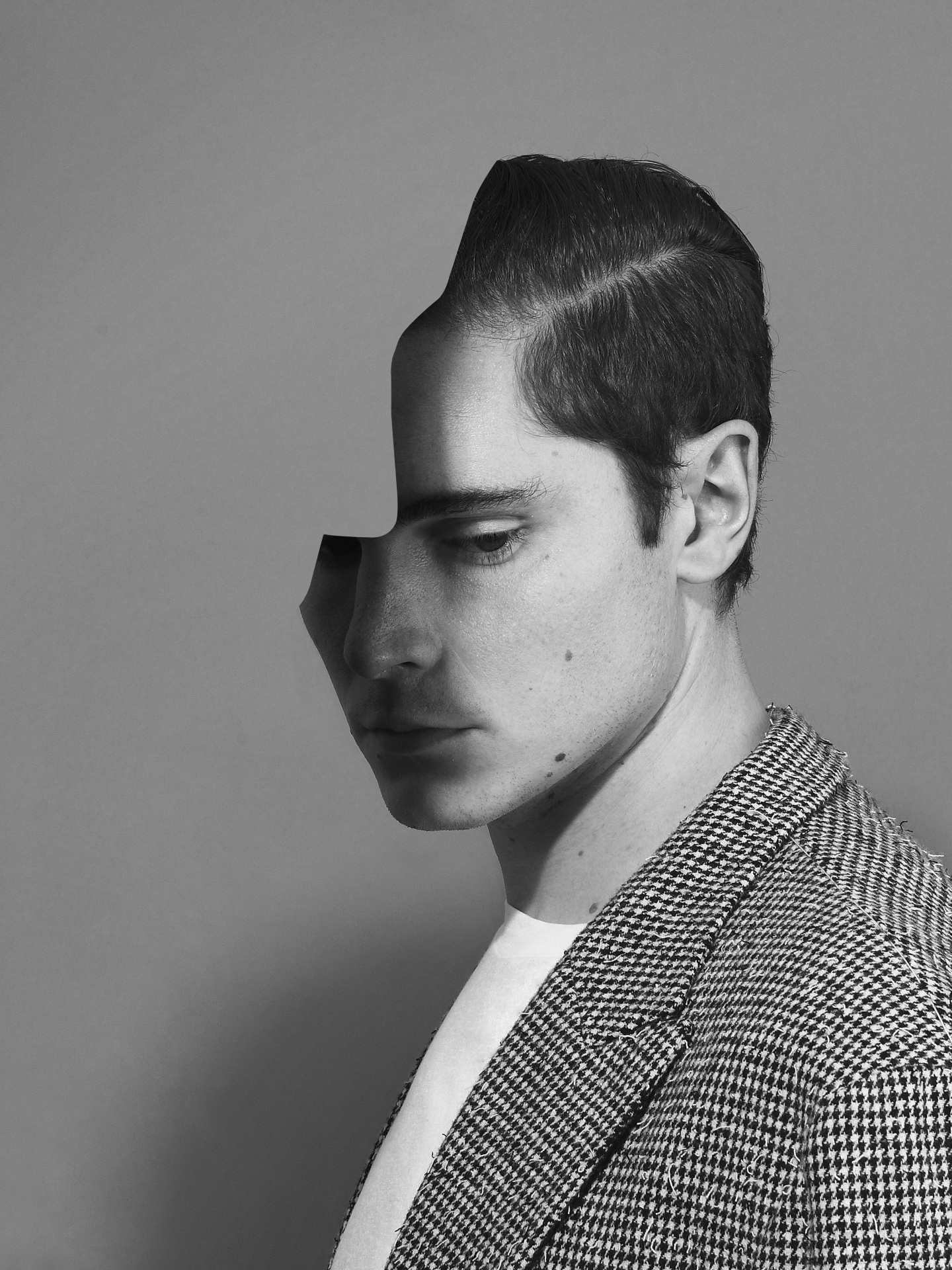 Victor Solf first met Simon Carpentier over a decade ago while both studying at the same school in the medieval town of Rennes, north west France. Half-German Victor and Simon, who had recently returned home after a year in America, bonded over their shared love of Otis Redding and Kanye West. Eventually they formed Her together in 2015 after their first band, electro pop four piece The Popopopops, split in 2013.
With Victor on vocals and Simon playing guitar, Her harnessed minimal production and soulful melodies to create alluring and erotically-charged pop. They released two mixtapes, 2016's Her Tape #1 and Her Tape #2 a year later, with their catchy funk-inspired breakout single "Five Minutes" landing on a 2016 Apple campaign. However, throughout this period Simon's health was deteriorating. He had been diagnosed with cancer in 2010. Tragically he passed away last August, aged just 27 years old.
Simon and Victor had begun working on Her's debut album in the months preceding the tragedy and were more than half-way through the process. The pair knew their time together was limited and worked out a blueprint for the record: how it would sound, what it would look like, and how the whole project would be presented. The first song from the record (due March 30 on Island Records in France and Republic in the U.S.), the minimal electronic ballad "We Choose," centers Victor's powerful voice, building from a sparse beginning into a soulful crescendo. An elegant, slightly-surreal accompanying video, premiering today on The FADER, shows Victor in monochrome, disguised by the silhouette of another man who slowly vanishes out of sight.
In a telephone conversation this January, Victor spoke carefully; his voice wavered slightly as he remembered the last six months of his life. "Obviously it's very difficult for me to talk," he says. "Simon was my band mate and my best friend." However, he sees it as his mission to finish their work together and to share it with fans. "It was important to capture Her as a duo, for people to hear us as as we were. I hope you can feel that in the album," he says. Read on for the full interview and watch the "We Choose" video below.
---
"We Choose" is premiering today. What can you say about the song and video?
It's the first song Simon and I wrote as Her. It's really a song about hope. We were both afraid of the future when we wrote it and it was an uncertain period in our life. I spoke to Simon and told him we need a song about how we will be the ones to choose how we're remembered. We were in control and other people couldn't decide for us. The song is about how important it is to fight negativity and to always carry on.
The video came much more recently. It shows how grateful I was to know Simon and how much I love him. How much I am proud of him. For a long time we didn't put any pictures of ourselves on the internet. We wanted a very sober and pure image of ourselves. The video is also like that. It's very simple and Simon would have wanted that. Anything else really wouldn't have been us.
How hard was it to continue?
It was very hard to keep on going. Simon was sick for six or seven years before he passed away. When you're facing death it makes you appreciate life that much more, and he never complained and was always thinking of others. Simon gave that outloook to me. I was thinking of quitting and starting over but it became very obvious that I needed to keep on going. I was so afraid that people would criticize us or think that it's not normal for me to carry on, but the reaction has been so beautiful.
Did you two come up with a plan for the album, or did you have to finish some things your way?
No, we planned everything together. There are two songs on the album that I composed after he passed away. They are two songs I wrote for him. One is called "Shuggie," which was sort of a nickname we had for him. He loved Shuggie Otis so much.
What else can fans expect from the album?
The album is really a continuation of the two mixtapes. It's a real mix of electronic and soul music. We were listening to a lot of James Blake and Childish Gambino when we made the record. It's the story of Her. How we worked together for four years, and the journey that we went on.
As well as recording the album, you also played some live dates since Simon passed away. How was stepping onto the stage without him?
For a few weeks before he died, Simon was too unwell to perform live. We played some festival dates in Europe and I'd call him afterwards to talk about how things went. Then, less than two weeks after he passed, we had a very important gig at Rock En Seine in Paris. I knew it would be very strange for us to perform but I felt that Simon was still with me. I think I still don't realize that he's gone. I found myself trying to call him again after the show.
What is the future for Her? Do you want to continue after this album or is that a decision for further down the line?
I can't tell right now. It really depends how the fans react to the album. I'd be so happy to continue for as long as i can. It's going to make people remember who Simon is and that means so much to me. It's also difficult though. Every gig, every interview. It's a constant reminder. We have a lot of gigs coming up so we'll see. I'd be so happy to make another album though.

Island Records/Republic will release HER. on March 30.