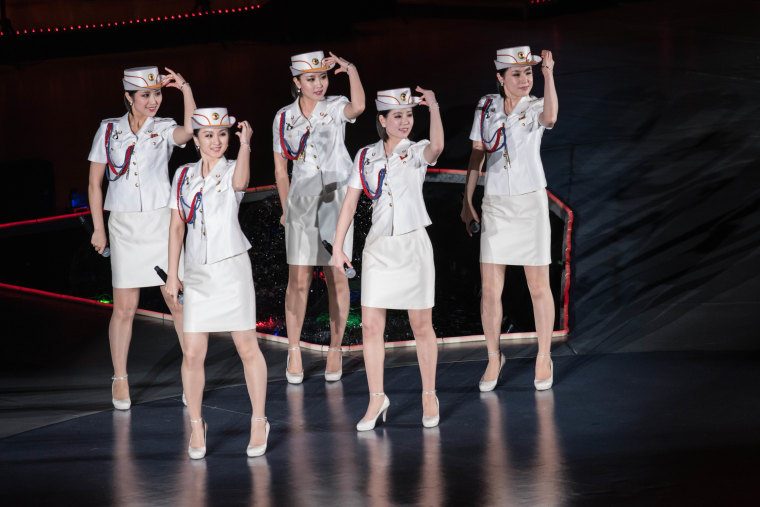 On Monday, North Korea sent a delegation to South Korea to discuss the upcoming Winter Olympics, which will be held in South Korea. It's part of the first conversations between the neighboring countries in two years, and, according to a report from the Wall Street Journal, included an unexpected guest from North Korea: Hyon Song-wol, the nation's leading pop star.
Song-wol is the leader of the state-sponsored girl group Moranbong Band, and is generally considered "reclusive." But her presence in the talks led to speculation that the Moranbong Band will be a part of North Korea's Olympic delegation.
The pop group is reportedly hand-picked by Kim Jong-un, and made up entirely of former military members. According to the Guardian, their style ranges from Western covers, like "My Way," to "songs lauding the Pyongyang regime, such as Mother's Birthday, a tribute to the ruling Workers' party, and We Call Him Father, an ode to Kim."
For now, North Korea will reportedly be sending only a 140-person orchestra to perform at the games.