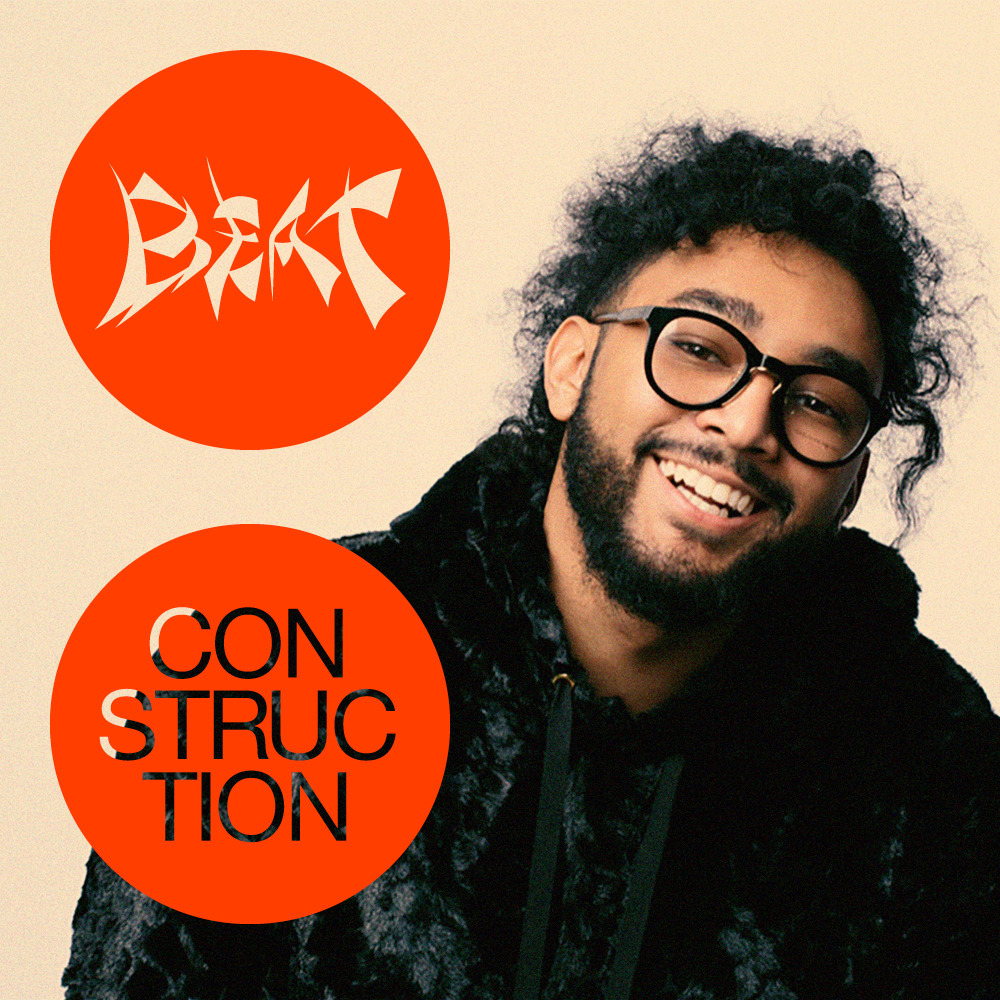 Much like his production, Chase Dalton Rose is both very animated and very serious. Hailing from St. Louis, a city whose main economic driver is its manufacturing sector, the 21-year-old producer is bringing the brooding industrial sounds of the Missouri metropolis to rap's forefront. Under his producer moniker ChaseTheMoney — immortalized by his producer tag, a breathy "ChaseTheMoney, ChaseTheMoney!" — the burgeoning beatsmith is best known for his role in the emergence of several acts from his hometown's neighboring city of Chicago. In particular, his work with brilliant, oddball rapper Valee .
Chase and Valee, the whispering voice behind ChaseTheMoney's signature producer stamp, met through a fateful 2015 Instagram interaction and have since built a "Mannie Fresh and Lil Wayne" chemistry. The duo's relentless work ethic and self-described weirdness has resulted in a quickly expanding body of work that recently landed the producer-rapper pairing on Chance The Rapper and Jeremih's latest holiday mixtape, Merry Christmas Lil Mama.
Over the phone from Atlanta, the producer spoke eagerly and candidly about his upbringing, St. Louis' dark and "radical" production style, his relationship with Valee, and what he's got in store for 2018.
Where are you from? What was your upbringing like?
I was born in St. Louis. Pine Lawn, to be exact. I was raised by my mom and my dad. I've had a decent life as far as my childhood. I pretty much got the same friends that I've always had. I have two older sisters and I have one older brother. So I'm the baby out of four.
Did you guys grow up with a lot of music being played in the house?
My mom used to play me a lot of Wham. A lot of George Michael, a lot of that '70s, '80s funk. She used to play a lot of Tupac, Biggie, a whole lot of Erykah Badu, Faith Evans, that whole genre. I was actually born on the same day as Biggie Smalls.
What did you find yourself drifting towards?
Man, I drifted towards a lot of Three 6 Mafia. For some reason had went through a weird phase as a kid. I was listening to Insane Clown Posse. I never dressed like none of them niggas or none of that, but I liked a few of their songs. It was a punk band way back in the day I used to listen to a lot. I had seen a movie called Wassup Rockers. That shit inspired me to listen to rock music, so I grew up from listening to rock music to rap music, R&B, Erykah Badu, fuckin' Gucci Mane, to everybody, damn near. I just didn't have a limit. I was listening to artists from fuckin' Japan.
What drew you into exploring those sounds?
Shit, I just like music, so I wanted to see what other races, what they felt about it and how they made music, how this sounds musically, different frequencies and shit. That explains a lot of the flute sounds, all the sounds that's in my shit.
Was there a particular producer that inspired you to start producing?
I really listened to a lot of DJ Paul's beats, that Three 6 Mafia. I listen to a lot of his production. Juicy J's as well and Crazy Mike. Their drums and their sample game was crazy.

I picked up Fruity Loops around eighth grade and I was already attracted to making darker beats than I was to making lighter beats. But at that time, I didn't really know how to articulate that into an actual production. When you're starting off, everybody sucks. You don't know what the fuck to do. It's something new, so you just tryin' shit out, but over the times, as I got better, I realized that I was making more 808-driven music. That's why I feel like I connected to most to Three 6 Mafia. Their 808s, sub-basses, their snares, the way they drums hit, the way the bass got the car shaking, you feel me? That's what inspired me to go the route I did.
Was there ever a plan B?
Hell nah. I didn't apply to college. I'ma educate myself, I'ma learn this business on my own. If I need to go back to school, it's always gonna be there. I've never had no plan B. Plan A was making music work. Make it work. Make your career come to life. Everything I done dreamed of, it came to life.
"You gotta be able to come up with your own formula before you just take somebody else's thing and make it your own." —ChaseTheMoney
When did you know that darker sound was what you were going for?
I think it's when Lex [Luger] had first came out. And then Young Chop right after him, and then Metro. I just felt like their beats were always different, they had a darker pattern as well, so I'm like, Shit, man. If they could do it, I could do it better. I just went for it, bro. I just went for it and I just feel like that's my strong point. I feel like I got that on lock, bro. That's what I strive for. You can't recreate it. You can't make a copy of it.
You gotta be able to come up with your own formula before you just take somebody else's thing and make it your own. Originality comes from yourself. I didn't wanna follow the same path as everybody else, even though I was inspired by DJ Paul, Metro, Lex Luger and Southside and Young Chop and all them, I just had to take my own path. I always got on my own ass. I said, "Bro, these beats gotta be fire." That's it. I have to make hits. Point blank, period.
Speaking of Metro Boomin, he's one of the biggest producers to come out of St. Louis. What's been his imprint on the city?
That's a fact. Shit, the city is full of producers, bro, like that's what our city's known for. With Metro being from the city, he's just one perfect example of our producers. He's leading a great example. He's being a producer, DJ, and artist, but he's bringing it back home.
Our artists are cool, but our producers are winning. That's where we just run our city, bro. Producers run our city. The sound that everybody's been trying to make is the sound that comes from St. Louis. We got our own bounce. Niggas know that. Hell, all the niggas stole our shit, bro.
How would you describe that St. Louis bounce?
Definitely a lot of 808. Dark. Everything's real eerie. That's just how it is. My term would be "radical". We use a lot of mechanical, industrial sounds. Personally, I'll go and take the most simplest shit like a rimshot and I'll turn that into a snare. I'll use that instead of a clap. I'll distort my 808s. It don't matter what it is. If it's dope, I'ma find a way to use it. I just go on the computer and I pick a random sound and if I like it, I'm gonna use it.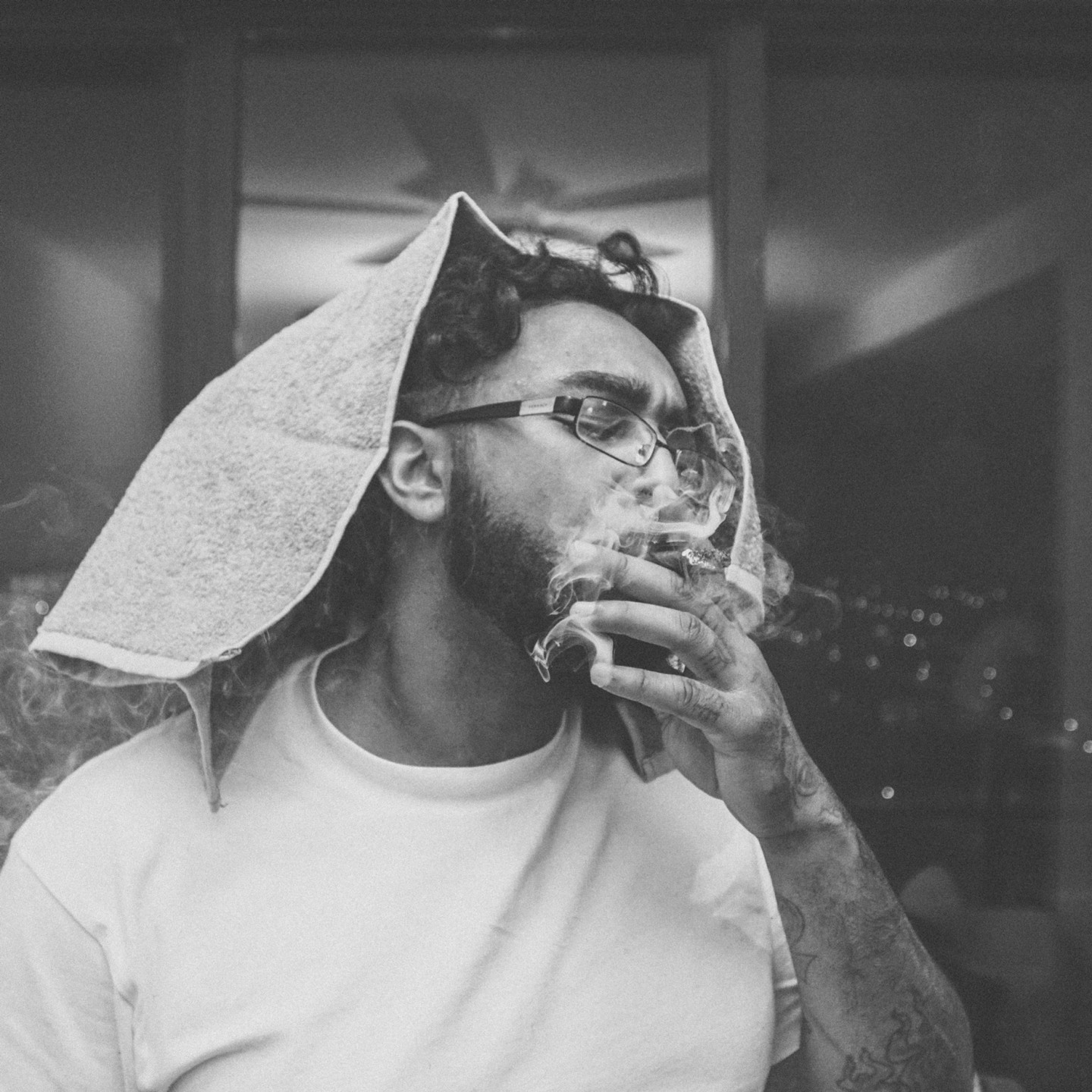 What inspired you to move to Chicago?
I moved to Chicago when I turned 18. I had got a car from my mom as a graduation gift. I drove straight to Chicago. I had met DJ Victoriouz previously, a year before, and I always kept in contact with him, and that's who I was staying with for months at a time. I just said, "Fuck it. St. Louis is cool. I've done all I can here," and I left. Went to Chicago. It was the closest city next door. I just felt like Chicago had more opportunity for me than St. Louis.
How did you first link up with Valee?
I had posted one of my beats on my Instagram and he had commented on it and he was like, "I like this beat. How much you want for it?" I didn't even like my own beats at that time, I thought they were strange. He pushed up and bought those first four beats. I ain't like none of those beats, bro. That nigga sent me back them songs so damn fast. One of the first songs that came from that was "Grandma House," one of our very first songs. That shit had bro going crazy.
I didn't even like Valee music at first. I'm like, "Yo, this nigga's wild. This is different." [But] it was like a breath of fresh air for me. Him coming with the new flow on my beat inspired me to make even weirder beats, just to keep going, basically. It really just motivated me to keep going. It was a sign to let me know that, "Yo. This is for you." It was God, really.
Your relationship with Valee has obviously gotten stronger since then. How would you describe your relationship with him now?
Yeah, we did 11:11, 12:12, 1:11, then we did 1988 with DJ Bandz, and VTM, which is the project I executive produced. I feel like if you working with somebody for a period of time and y'all have a good chemistry, that chemistry is valuable. Music is a precious thing. You can't play with it, so I feel like if a artist and a producer come together and they share ideas on a particular project and damn near perfect it, I just feel like that's sacred. It's like Mannie Fresh and Wayne back in the day. I just stick to just making music, bro. That's it. Making music with the people that I make music the best with.
That definitely shows with the recent success of the ZTM tape you put out with Z Money. How did that project together?
I met Z Money earlier this year. I used to just always bump into him at different studios. We just kept bumping heads. So I was like, "Let me see what he got goin' on." Bro had just dropped that Heroin Bag project and it was going crazy. Me and bro just been tight ever since. I'm like, "Hmm. Lemme knock out this project with him. Let me do a VTM, but let me do it with a ZTM instead." We made that in one week.
Now we have to talk about "Two 16's." Walk me through that studio session.
I think "Two 16's" was maybe the third or fourth song we might have done for ZTM. Rio [Mac] basically started the beat. It was Z Money, myself, Valee, and a couple more people with Rio. Crazy as it seems, when they were recording that, I went downstairs and went to sleep. Woke up and heard it banging. Swear to God. The first time hearing it, bro, is like hearing it every time now.
Did Valee breathe at all in his verse?
I honestly don't think Valee breathed in that whole take. Valee don't like to backtrack. I think he did it in one take. "Crack the roof back / Shop at Fogo de Chao / It's not Outback / 'Sace matte black foot slides." Yeah, that nigga's Houdini, for sure.
"When we in go mode, when niggas got a vibe, that shit get done in five minutes." —ChaseTheMoney
You were talking about how you guys recorded the ZTM tape in a week and then you said the beat for "Two 16's" came about in like ten minutes or so. Is that what your typical processes are like, always quick turnarounds?
When it comes to making bangers, hell yeah. It take us no longer than five fuckin' minutes. When we in go mode, when niggas got a vibe, that shit get done in five minutes. "Two 16's" probably took 'bout 15 to 30 minutes. That was it.
What are you working on right now?
I don't know if you've heard the "Are U Live" joint with Valee, Chance, and Jeremih. It just recently dropped. That was a surprise for me 'cause I didn't expect them to even put that out.
Yeah, that song is incredible. Were you guys in the studio together?
No, I believe Valee and Jeremih actually worked on that together and then I think that it was J's idea to take it to Chance. Chance just loved it from there. So hey, shout out to Chance, shout out to Jeremih.
Besides that, there may be room for WTM, with Lil Wop. I'm working on a lot of music with him. I fuck with Lil Wop, he's dope. Maybe a project with me and Ricky P from Taylor Gang. May hear something with me and Wiz [Khalifa]. You just never know, bro. 2018 is 'bout to be full of fuckin' surprises.