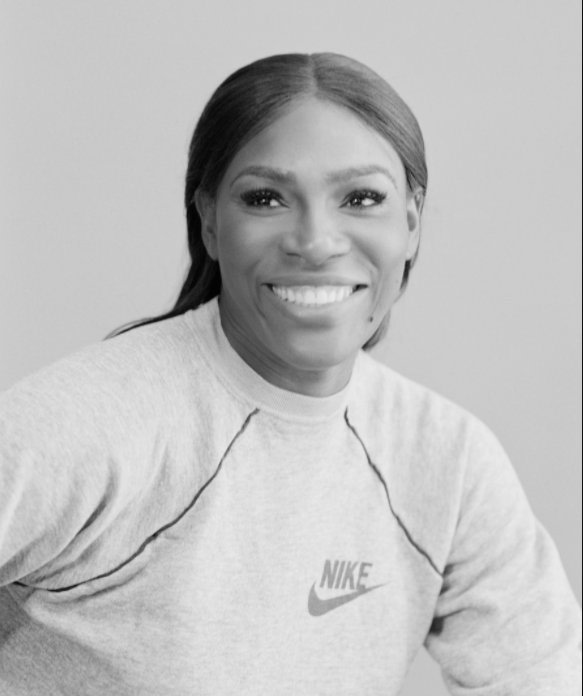 In the February 2018 issue of Vogue, Serena Williams shared a story about being ignored by her doctors just after giving birth. When the tennis champion told a nurse she suspected she had blood clots, the nurse ignored her, and Serena's insistence, according to the story, saved her life. The experience opened a larger discussion about ignoring women's - specifically, black women's - pain in medicine, and the hardships women in America face while giving birth. On Monday, Williams shared an open message on her Facebook page thanking women who took part in that discussion, and encouraging the conversations to continue.
"I didn't expect that sharing our family's story of Olympia's birth and all of complications after giving birth would start such an outpouring of discussion from women — especially black women — who have faced similar complications and women whose problems go unaddressed," she wrote in the public message. "These aren't just stories: according to the CDC, (Center for Disease Control) black women are over 3 times more likely than White women to die from pregnancy- or childbirth-related causes. We have a lot of work to do as a nation and I hope my story can inspire a conversation that gets us to close this gap."
In the U.S., 700 to 900 women die from causes related to pregnancy and childbirth every year, and an estimated 60 percent of those deaths are thought to be preventable, according to a report from ProPublica. Their analysis also showed that black women are at a higher risk for harm in these high numbers; Williams's personal story put a much-needed spotlight on an ever-growing problem in this country.
"Let me be clear: EVERY mother, regardless of race, or background deserves to have a healthy pregnancy and childbirth," she continued on Facebook. "I personally want all women of all colors to have the best experience they can have. My personal experience was not great but it was MY experience and I'm happy it happened to me. It made me stronger and it made me appreciate women -- both women with and without kids -- even more. We are powerful!!!"
Williams went on to thank all those who shared their own stories. She also shared a video of Olympia. The full thing can be read below.