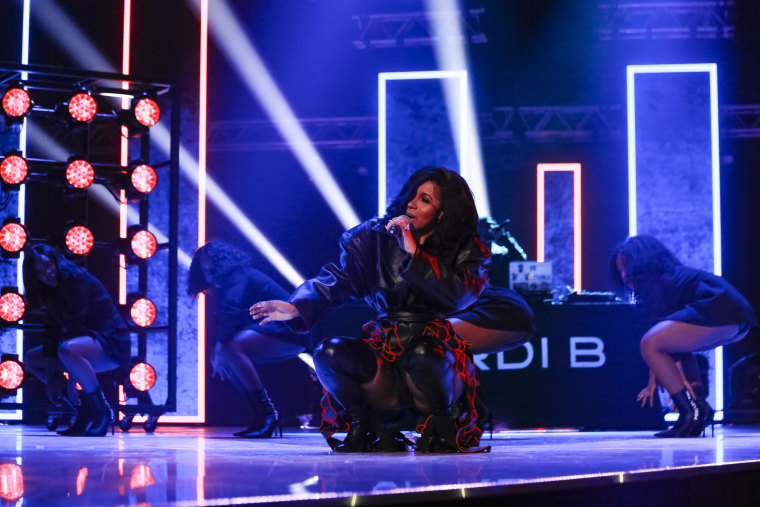 Cardi B's record breaking run continues. She is now the first woman artist in history to have three songs charting in the Top 10 simultaneously for three consecutive weeks, Billboard reports.
Impressively, Cardi has achieved the feat with a mixture of songs. She began the run with former chart topper "Bodak Yellow" plus features on G-Eazy's "No Limit" and Migos's "MotorSport" landing in the Top 10. However, her record breaking third week on the chart (dated January 20) is made up of those two guests spots, plus her appearance alongside Bruno Mars on "Finesse."
The number could also soon rise. "Bodak Yellow" is still floating around the Billboard 100 while Cardi's other solo single "Bartier Cardi" is currently at number 14.
Cardi previously made history in 2017 as the first female rapper since Lauryn Hill to have a No. 1 solo hit. Earlier this month she became the second woman artists in history with four songs in the top 10, matching a record set by Beyoncé.