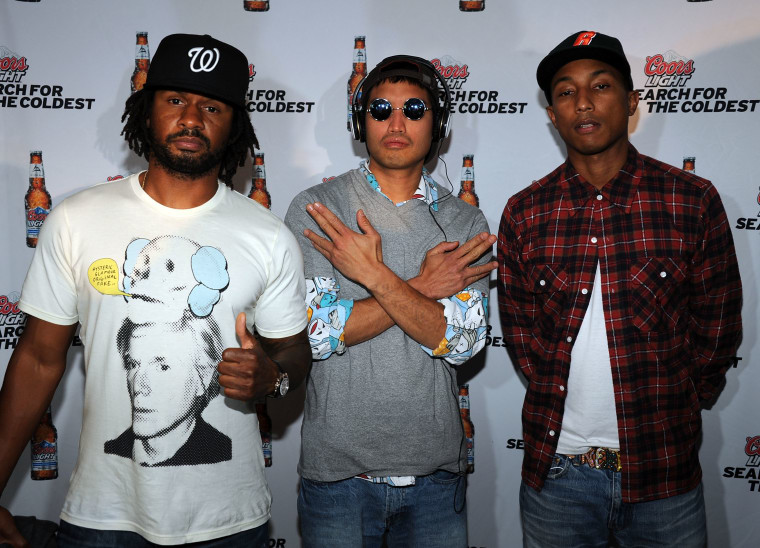 N.E.R.D. will headline the NBA All-Star Game's halftime show, the league announced today. They'll perform a medley of songs from their fifth album, No_One Ever Really Dies, released at the end of 2017. The game will be opened with a performance by Kevin Hart.
Fergie will sing the American National Anthem, while the Canadian one will be sung by the Barenaked Ladies, who released their 15th album, Fake Nudes, last fall.
The game will be played on Sunday, February 18 at Staples Center in Los Angeles at 8 PM ET, and will be aired live on TNT.