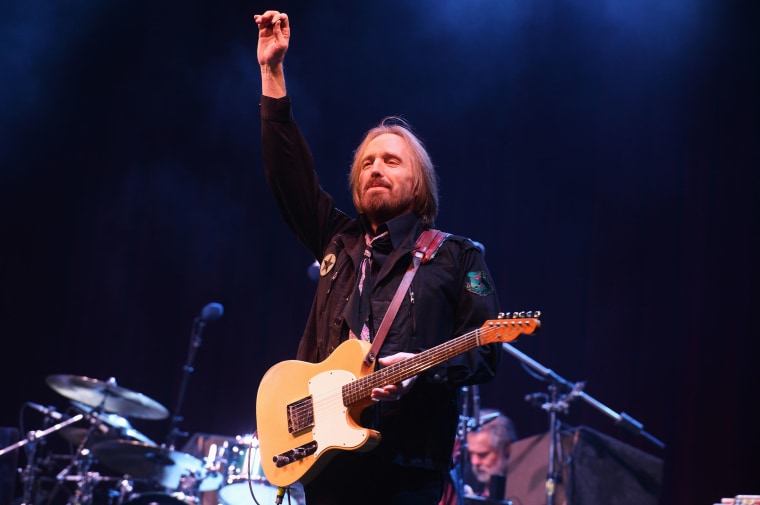 A medical examiner-coroner's report revealed Friday that Tom Petty died from an accidental drug overdose as a result of mixing medications that included opioids. In response, his wife, Dana, and daughter, Adria, released a statement via the beloved musician's Facebook page, which addressed Petty's opioid use to deal with pain.
"We knew before the report was shared with us that he was prescribed various pain medications for a multitude of issues including Fentanyl patches and we feel confident that this was, as the coroner found, an unfortunate accident," the statement read. "As a family we recognize this report may spark a further discussion on the opioid crisis and we feel that it is a healthy and necessary discussion and we hope in some way this report can save lives. Many people who overdose begin with a legitimate injury or simply do not understand the potency and deadly nature of these medications."
The statement also thanks supporters, noting that the family continues to "marvel at Tom Petty and the Heartbreakers' incredible positive impact on music and the world."
Tom Petty passed away in Los Angeles in October. He was mourned across the world by fellow musicians and fans alike.
Read the family's full statement below.