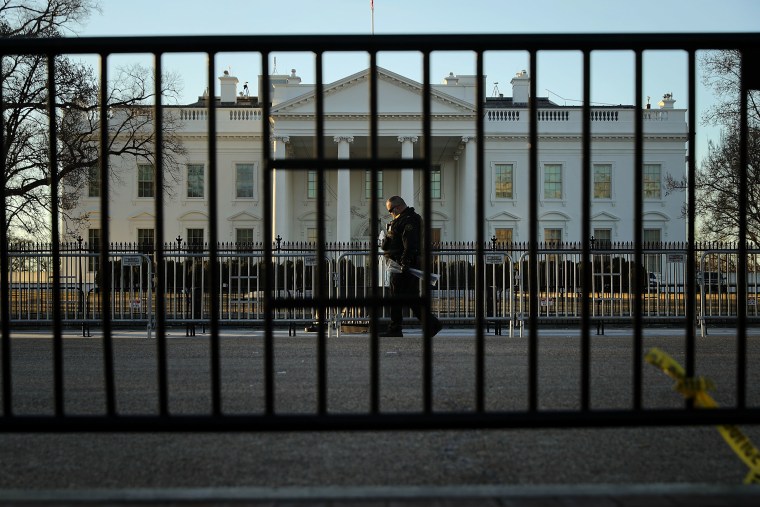 While you were asleep or out and about Friday night, the government failed to do its job and shut down, again. If you remember from the last time the government shut down, in October 2013 for 16 days, a lot of people will be unable to go to work on Monday, and a lot of government services will stop and close, like you might not be able to go to a national park, zoo or museum, or get your gun permit, if that's something you're trying to do. You'll still get your mail, though.
The government was forced to shut down after a short-term budgeting bill that would've kept the government running for 30 days failed to pass in the Senate, after passing in the House on Thursday. In fact, Republican senators failed to even gather 60 votes to even begin a vote on the bill.
According to the Washington Post, the point of contention in the bill was what the bill should do to address DACA, Deferred Action for Childhood Arrivals, and immigration reform. Forty-five Democrat senators and five Republican senators voted against the bill. The Democrats, who were frustrated that Trump is unwilling to address the 700,000 dreamers that would be in limbo if the DACA program is ended, voted no in hopes to force action on immigration reform. Democrat House Minority Leader Nancy Pelosi said that her colleagues wouldn't agree to another bill "unless we have the terms of engagement" on a longer-term fiscal plan for the rest of the year.
Senate Minority Leader Charles E. Schumer tried to negotiate with Trump by conceding to budget the construction of the Wall, last-minute on Friday night was quoted to say that "negotiating with Trump is like negotiating with Jell-O: It's next to impossible." Ultimately, nothing got passed before 12:01 a.m. on Friday -- though negotiations will still be taking place throughout the weekend.
So while we're waiting for the government to start up again, make sure you give any government employees you meet a hug.