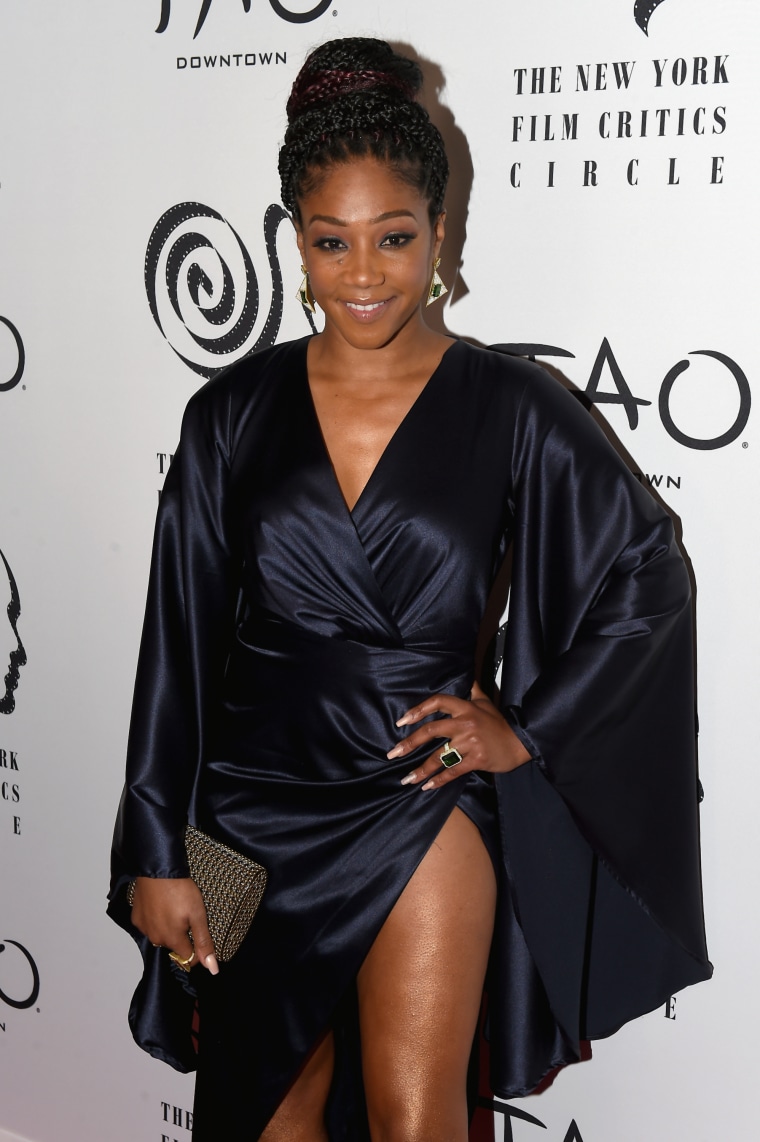 Tiffany Haddish, who cannot stop rising, makes an appearance on the season premiere of Drunk History, rightfully titled "Heroines." While the episode doesn't until January 23, Vulture has a sneak preview of Haddish's segment.
In the clip, Haddish tells the story of Rose Valland, an art historian who saved tons of art from the Nazis during World War II. Valland has actually been the subject of a movie already - she was played by Cate Blanchett in The Monuments Men - but in this version she's played by Busy Philipps.
Watch the full clip below.