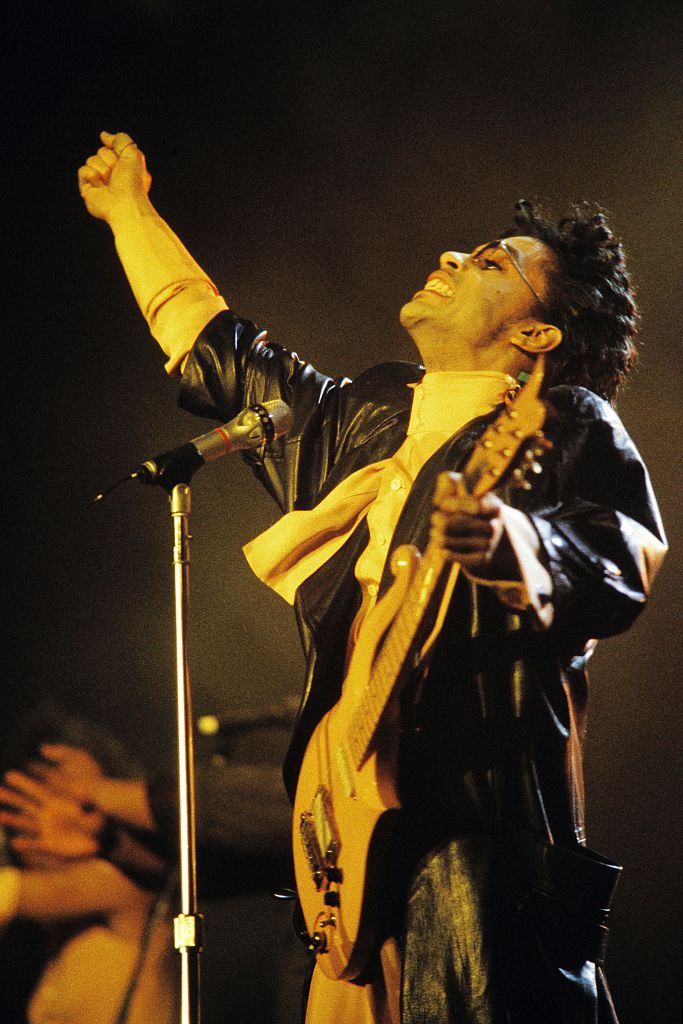 Prince's estate adviser Troy Carter has told Variety that previously unreleased Prince music is currently being mixed, and some of the Purple One's recordings are "mind-blowing."
"He was a guy who practically lived in a recording studio, and once we started going through [the unreleased material] we really started finding some gems," Carter told Variety. "I heard some music the other night that was pretty mind-blowing and we're getting some stuff mixed right now. We've got great projects in the works that I'm excited to talk about." Carter did not give a label or timeframe for the music's release, other than that it is definitely "coming soon."
Prince passed away on April 21, 2016. Since then, legal battles have surrounded the rights to his music. In April 2014, Prince signed with Warner Bros and began the process of regaining the rights to some of his works released by the label. Following his death, Prince's estate struck a $31 million deal with Universal Music in November 2016, which reportedly handed over the rights to the majority of Prince's music released following his acrimonious split with Warner Bros in 1996, as well as some music released by Warner between 1978 and 1995. However, Warner still in fact owns the copyright to some of the Prince music included in the deal: the label's copyright expires in 2021, not 2018, as Universal claimed it had been led to believe. In July 2017, Universal successfully nullified the deal, and accused Prince's estate of fraud.
It is unclear what Prince era the estate will release music from. Sources have told Variety that Prince's estate owns the rights to nearly everything he released after 1996, but the Universal Music case has scared away potential investors. Prince superfans like Questlove are no doubt holding out hope that we'll be hearing new music from the Warner era.