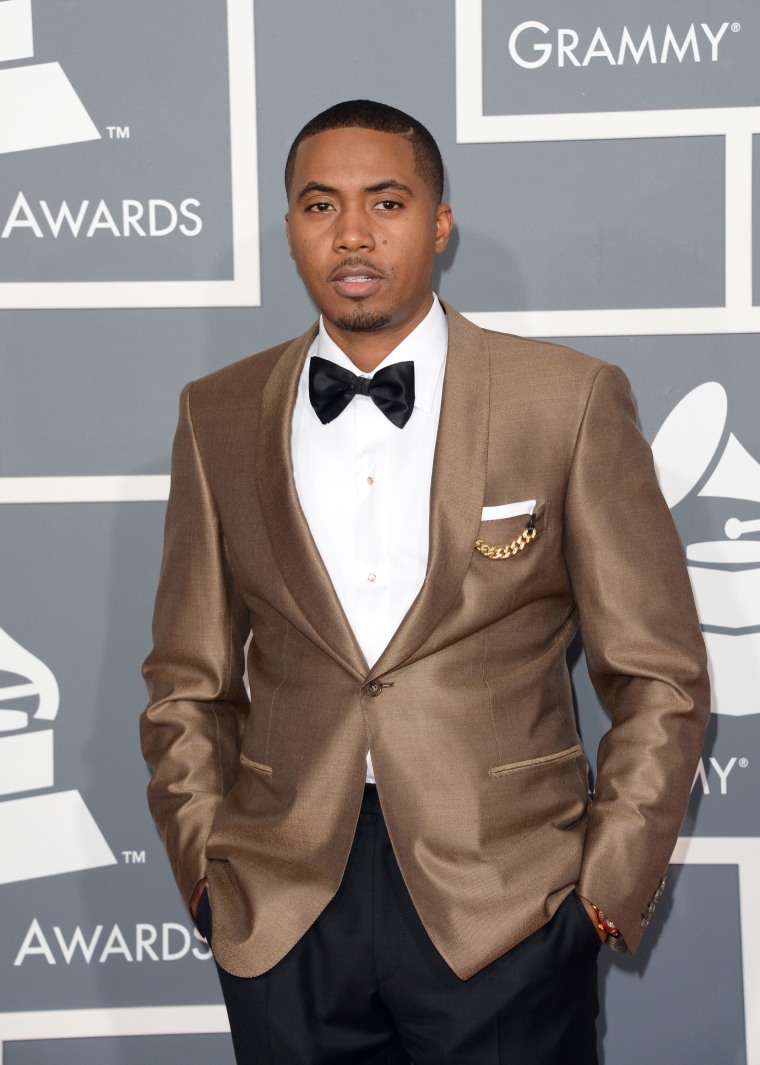 Nas will be honored by New York City with the mayor's office's Spotlight Award this Saturday, Billboard reports. The presentation will be hosted by Universal Music Group, and take place during the CEO Lucian Grainge's artist showcase. The city's Media and Entertainment Commissioner Julie Menin will present the award during Lucian Grainge's Artist Showcase, which is hosted by Universal Music Group. Michele Anthony, an executive at Universal Music Group, said in a press release that "Nas personifies New York."
"A storyteller of urban life straight out of Queensbridge, his recordings and songwriting are storied, Grammy-nominated and platinum-selling," the statement continues. "But even that doesn't encapsulate who he is: a rapper; producer; poet; philanthropist; and entrepreneur. On behalf of all of us at UMG, congratulations to Nas on his well-deserved recognition as recipient of the New York Spotlight Award."
Nas, who was recently featured in a New York-centric video for The Hamilton Mixtape's "Wrote My Way Out," said in his own press release that he's "really honored by this award."
"Anyone who knows me, knows what New York City means to me and this is special because of that connection," he said. "I want to send a special thank you to the Mayor's office, Lucian and Michele."
Nas will be the third recipient of the mayor's Spotlight Award, which honors excellence in film, TV, music, publishing, digital content, and advertising.