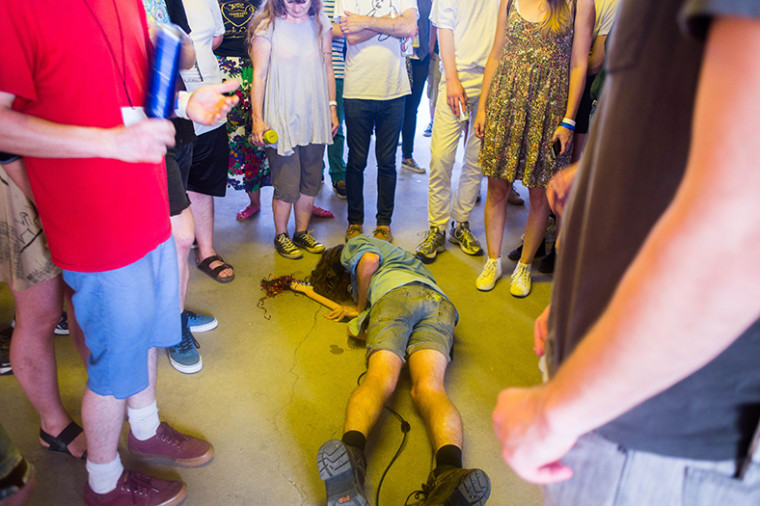 Something that happens to me every year is I realize I'm in a period of feeling overwhelmed and disconnected from the things I love — like I'll being playing a video game where you're a farmer and realize it would be better to prune a real tree. And I guess I'm in one of those funks now, because I'm feeling practically levitated listening to Giving Up, and the opening line to "Stone": "If you're going to put me in the graveyard / Have my marker face the river not the road." No more worries, thanks to my sloppy saviors.
Ryan Davis, head of the great Kentucky-based label Sophomore Lounge and a key force behind Louisville's Cropped Out anti-festival, describes Giving Up in a way only a true midwest renegade could: "lifelong homeys howling their ruff and wrung-neck brand of L-U-V songs into a self-contained karaoke unit using their lo-to-mid-fi (depending on the release) pallet, passing out with a full bowl in the microwave and a Radio Shack mic in the crotch of their underpants — the way GAWD intended 'em to when he or she ripped Fat Bopper out of the sky and made Iowa punk in the first place."
Hearing this, and thinking about that, I feel joy joy joy joy.
Giving Up's new album, their third, is called Garner Cardinals, and it comes out February 17 (pre-order here). Good news too: label mates and "spiritual siblings" State Champion have a new album on the way too.