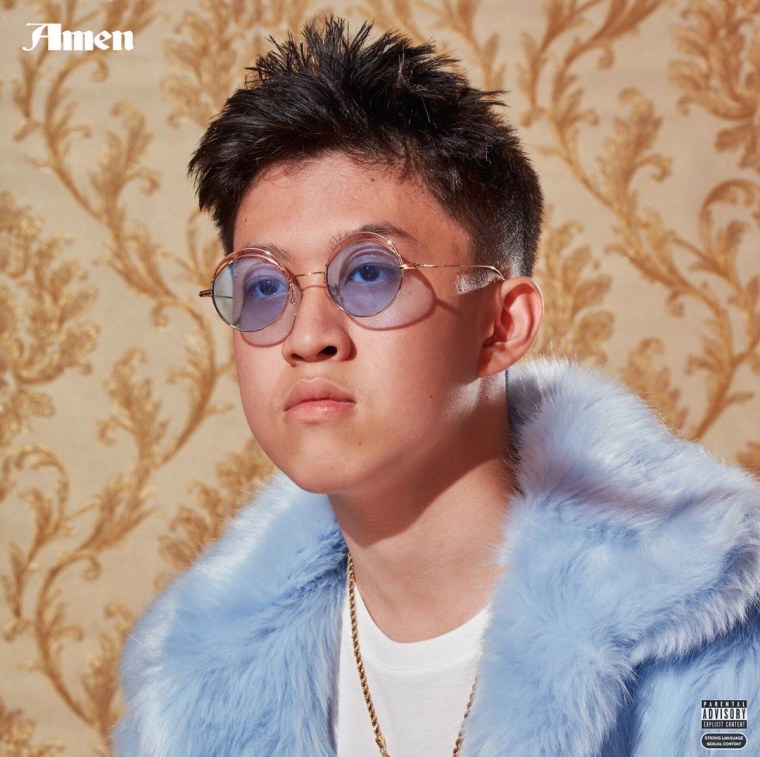 Brian Imanuel's debut project, Amen, is finally here. Released Friday under the moniker Rich Brian (formerly Rich Chigga), Amen spans 14-tracks and contains contributions from Offset, AUGUST 08, and fellow 88rising label mates Joji and NIKI.
Amen is almost fully produced by Imanuel himself. Among that material, is "Glow Like Dat," a single that was released August of last year, and features a fluttery guitar intro that, as Imanuel explains in a video, he manipulated and looped to create a echo-y, rippling effect. Combined with love-sick lyrics that Imanuel says was inspired by a past relationship, "Glow Like Dat" gave us a glimpse into a new something that Imanuel was capable of: creating delicate, pretty sounds that felt more real, and less like an amalgam of internet meme-ery and rap. The single also functioned as our first example of Imanuel's push into the more melodic territory Amen occupies.
Though Imanuel found virality through the angular and pointed beats of trap, Amen finds the rapper stepping out and experimenting with softer, more malleable sounds — a display of growth and, perhaps, a widening of his own musical interests. In an interview with Complex, Imanuel cites Tame Impala, Mac DeMarco, Frank Ocean, Childish Gambino as new artists he has been listening to and probably, inevitably, drawing inspiration from.
A standout track, "Introvert," which features his label mate Joji, is a fuzzy, blue dream that feels more at home on a Sadboys discography than that of the "Dat $tick" rapper. Imanuel's delivery is rhythmic and three-dimensional — perhaps a side-effect of no longer being limited to the militaristic, confined structures of traditional drill.
Though that's not to say trap doesn't occupy space on the new record; "Attention," his collaboration with Offset, is cold and mechanical, and features the monotonous, balanced and straightforward delivery that first pushed Imanuel into the spotlight.
Listen to "Amen," via Spotify or Apple Music below.