Spotify will now display producer and songwriter credits
"Show Credits" will give credit where its due.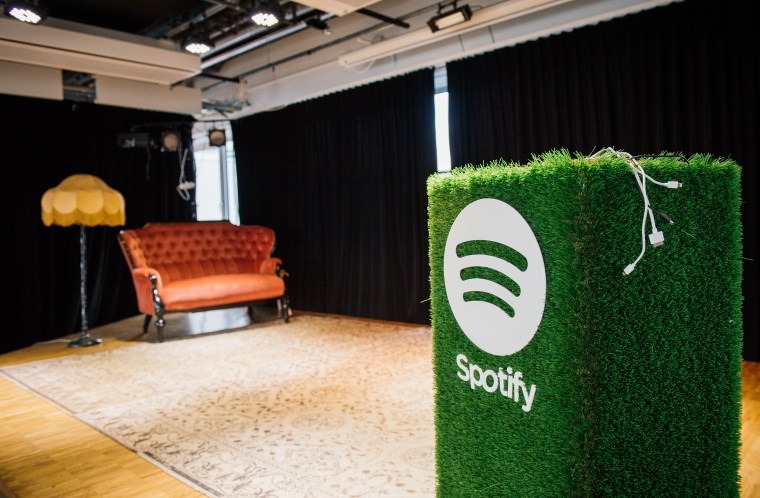 Spotify has introduced a new feature to display songwriter and producer credits on its desktop platform, the company announced today. The new information can be accessed by right-clicking on any track and hitting "Show Credits." The feature will also display record label-provided metadata, as well as the source of the credits.
"Songwriters are an integral force behind the music we love," said Tiffany Kumar, Spotify's Global Head of Songwriter Relations, about the new feature. "With the newly launched credits feature, we aim to increase songwriter and producer visibility and, in turn, foster discovery among new collaborators, industry partners, and fans."
The move fills a gap in recognition that was lost in the consumer shift from physical CDs and records, which come with credits in the liner notes, but the streaming service isn't alone in returning credit where its due. In November, Tidal introduced a more intensive version of the same feature, allowing users to see credits for "composers, lyricists, engineers, musicians, vocals, instrumentals, mastering, production, mixing details, record label information album cover photographer and more." Earlier this month, producers themselves addressed their lack of credit, and the unfair pay that went along with it, in a conversation on Twitter.
"The more we share information, the more opportunities we can help create for songwriters," said Annika Goldman, said Spotify's ‎Director of Music Publishing Operations in a press release. "This is just the beginning of making songwriter and producer credits more easily available to Spotify listeners, and we look forward to continually improving that information, in close collaboration with our music industry partners."