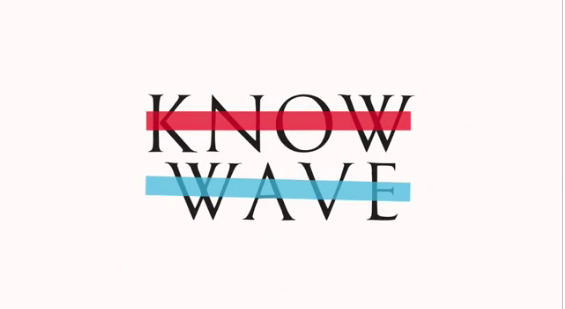 Aaron Bondaroff, co-creator of the New York radio station and community hub KNOW WAVE, has stepped down after three women accused him of sexual misconduct, HYPEBEAST reports. His resignation on Tuesday evening came a day after also leaving Moran Bondaroff, the Los Angeles gallery he co-founded.
Below, read KNOW WAVE's statement on Bondaroff's resignation:
As part of Aaron Bondaroff's resignation from Moran Bondaroff, he will also be stepping down from Know Wave. The accusations levied against Aaron are serious, and sexual harassment goes against everything that Know Wave stands for. We have a zero-tolerance policy for harassment of any kind. With that said, we would like to reiterate what we do value: creativity, humanity, and perseverance.
Know Wave began as a humble platform for expression, which over the years has developed into a diverse, extensive, and vibrant community. Since 2012, Know Wave has gone from broadcasting one program in one city, to presenting over 200 programs spanning four continents. Our community is much bigger than one person and represents so many voices.
We want the women who have come forward to know that we hear you. We take these allegations very seriously, and we are dedicated to participating in the ongoing conversation on the topic of sexual harassment.
Effective immediately, Paul Simone has been named Director of Global Programming, and Kai Lily will be the Director of UK Programming.
"To me, Know Wave represents all of the creative people that I've had the privilege of working with over the last three years, in particular, the show hosts who have cultivated such a strong community through their powerful voices. Moving forward, I plan to provide an even stronger stage for these diverse individuals to have an open dialogue, in order for Know Wave to realign itself with whatever direction the community dictates. It is important for me to play a leadership role in elevating the voices that should be heard, and promise to work tirelessly in that effort." – Paul Simone
"I have been working for Know Wave in London, producing radio shows in partnership with an incredible group of creatives. I always understood Know Wave to be a safe space run by and for young people, with a focus on promoting education and consciousness, providing a venue for those without a voice. The actions of one individual do not reflect the hard work of all of the amazing contributors who make Know Wave what it is. I feel privileged to continue programming shows which reflect the progressive and inclusive nature of this loved station." – Kai Lily
Following the shift in our culture, we will continue to provide this platform for expression, open to all contemporary discourse. We look forward to working with Paul and Kai to ensure that Know Wave remains true to its core mission of fostering a kind and respectful community.
The allegations against Bondaroff were first reported on Monday by artnet. The first accuser, a musician and model named Dana Wright, said Bondaroff "aggressively groped her" in the back seat of his car, and offered to boost her career if she didn't tell anyone. DJ and photographer Musa Alves said Bondaroff "repeatedly began kissing her against her will" when he came over to her apartment in 2015, and repeatedly "asked to go to a sex shop and buy some BDSM gear," a theme of Alves's artwork. A third accuser, who is anonymous, claimed that a business meeting "quickly became an unwanted sexual encounter."
No formal charges have been brought against against Bondaroff so far. Bondaroff issued a statement through a lawyer to artnet:
"My recollection of these consensual encounters is very different from what these women described," Bondaroff told artnet News via his lawyer. "There was never a moment where someone told me to stop and I kept going. However, hearing these allegations has given me the opportunity to reexamine my behavior in all my past relationships. I am far from perfect and realize that I was insensitive and inconsiderate at times. That's unacceptable and something I want to remedy. I recognize that I have sat in a position of privilege in this industry and perceptions are everything. As a result, effective immediately, I am resigning from Moran Bondaroff. I will take this time to focus on improving myself and making amends."