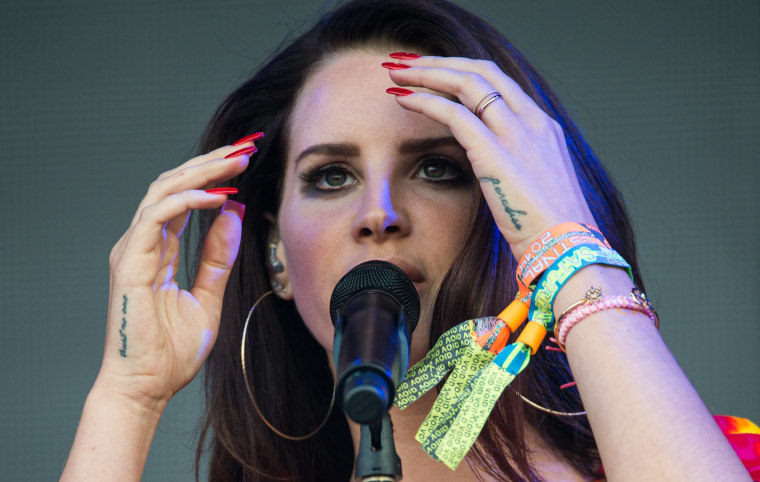 Lana Del Rey is the cover star of new magazine L'Official and the accompanying feature sees her answering questions submitted by Grimes, Courtney Love, Kim Kardashian, and more.
The questions cover a wide area including "Can you cook?" from Kim K ("no") to Courtney Love's passionate inquiry: "Why have you stolen my unconscious and made me your musical slave?"
Grimes elicited a curious answer to her question about artificial intelligence, with Del Rey saying the increased use of drones excites her but also makes her nervious. "Because I've had such bad experiences with drones," she says, declining to add further context.
Other artists and friends to submit questions include Stevie Nicks, Sean Ono Lennon, BØRNS, and Marina and The Diamonds. Read the full interview here.