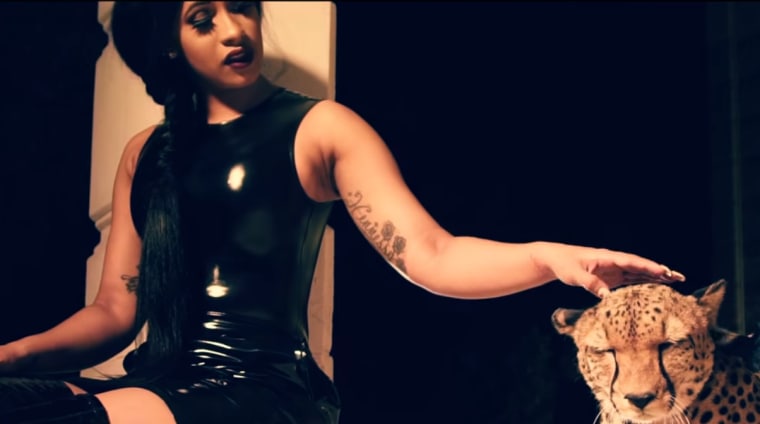 In an interview with Genius, director Picture Perfect reveals that the making of the "Bodak Yellow" video was far more dangerous than anyone assumed. Before securing a calm, well-fed cheetah for the now-iconic video, Cardi B was lightly attacked by a much more virile version of the same wild cat.
"I didn't know how hard it was gonna be to get a cheetah," said Picture Perfect in the Making of the Video, while footage of the more active cheetah plays. "We shot this scene we didn't use, and he attacked Cardi in that scene."
Originally, they'd looked for a guy "crazy enough" to let them shoot Cardi riding around in a car with a cheetah, but couldn't find one in their brief time in Dubai. Plus, Picture Perfect said, "I don't think Cardi would have trusted that guy."
In the end, they went with a cheetah who was sedated after a heavy meal about "about six pounds of deer meat," so much so that Cardi could pet him on the head. Watch the full interview below.
The FADER has reached out to a representative of Cardi B for more information.