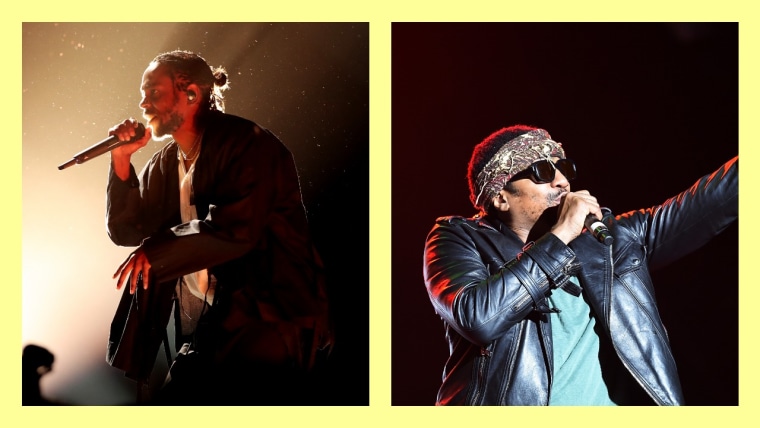 Q-Tip previewed an unreleased tune featuring Kendrick Lamar via his Abstract Radio show on Beats 1 yesterday. The record sees K-Dot gently flowing about yearning for love over a beat driven by a few dreamy piano chords, a groovy bass line, and crashing snare.
"The love for your name / can only pertain to the flame I got in my vein / I never complain, I just want you to want me," the Compton MC raps breathlessly.
Q-Tip follows up, blissfully singing, "She needs me, and I need her." Tip closed the episode out with his Demi Lovato-assisted cover of Elton John and Kiki Dee's "Don't Go Breaking My Heart."
"Want U 2 Want" appears at the 1:42:00 mark and "Don't Go Breaking My Heart" appears at 1:59:00.
Check out the full archived episode of Abstract Radio here.