Kyle Maclachlan flexed his fashion reporting skills last night at the Calvin Klein runway show, taking over Vogue Runway's Instagram story and really letting loose. It was a refreshing change of pace to see such playful coverage of one of the biggest draws of fashion week and as an added bonus, it's almost like it was part of an alternative universe in which Sex and the City's Trey MacDougal, free from the sexual pressures of his ex-wife Charlotte, was able to blossom and follow his love of kilts to the upper echelons of the fashion world.
Maclachlan poked fun at the show's choice of covering every inch of the floor with popcorn and cozied up with Big Little Lies stars Laura Dern and Nicole Kidman. He also took notes from New York's most famous reporter (Gossip Girl, of course), lifting the incredibly campy and universally adored Spotted lingo to compare one of the night's looks to Dexter — the man loves his television references!
Maclachlan himself looked dapper in a meticulous serial killer sort of way, sporting a grey suit with a pale yellow turtleneck. Oh, and Raf Simons gifted him a red mop wig? Is Animal from the Muppets the latest fashion muse?
Scroll down to see our favorite moments from Maclachlan's reporting. You know you love us.
It was a close call, TBH.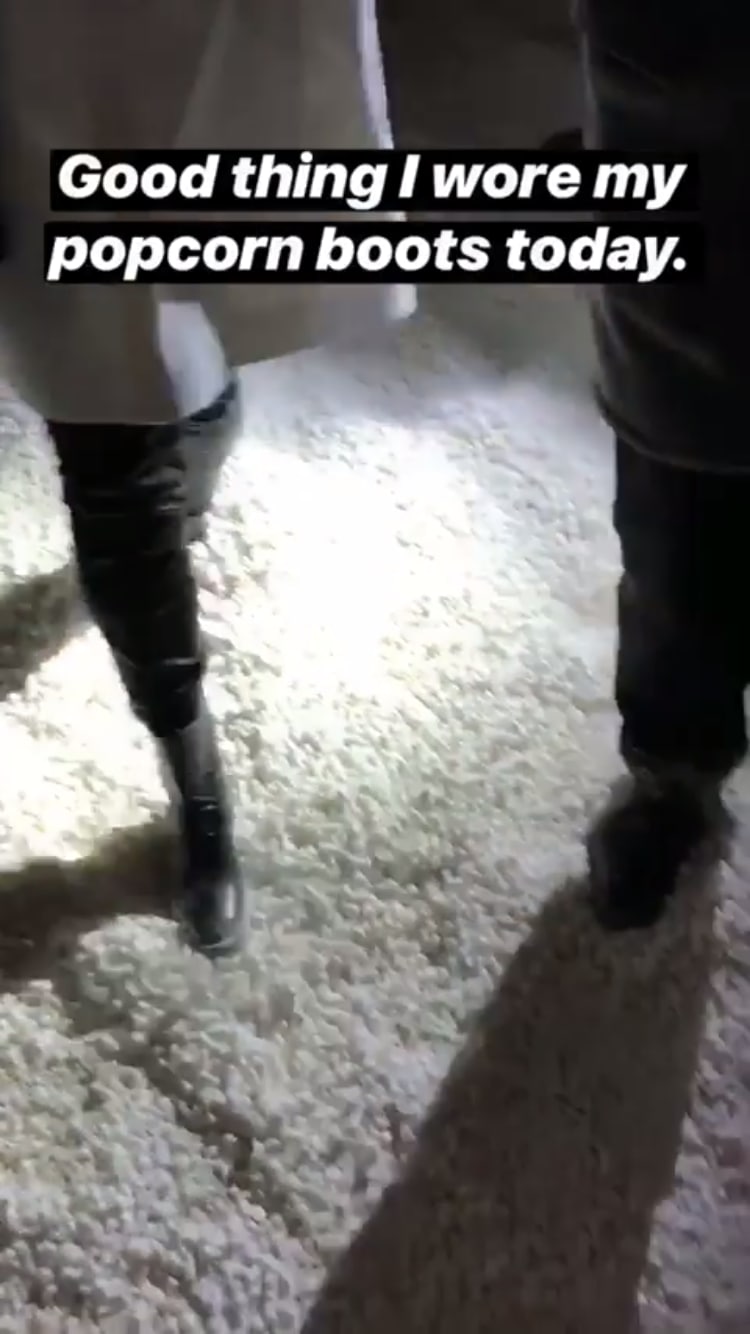 Love a cute guessing game among my best friends, Laura Dern and Nicole Kidman.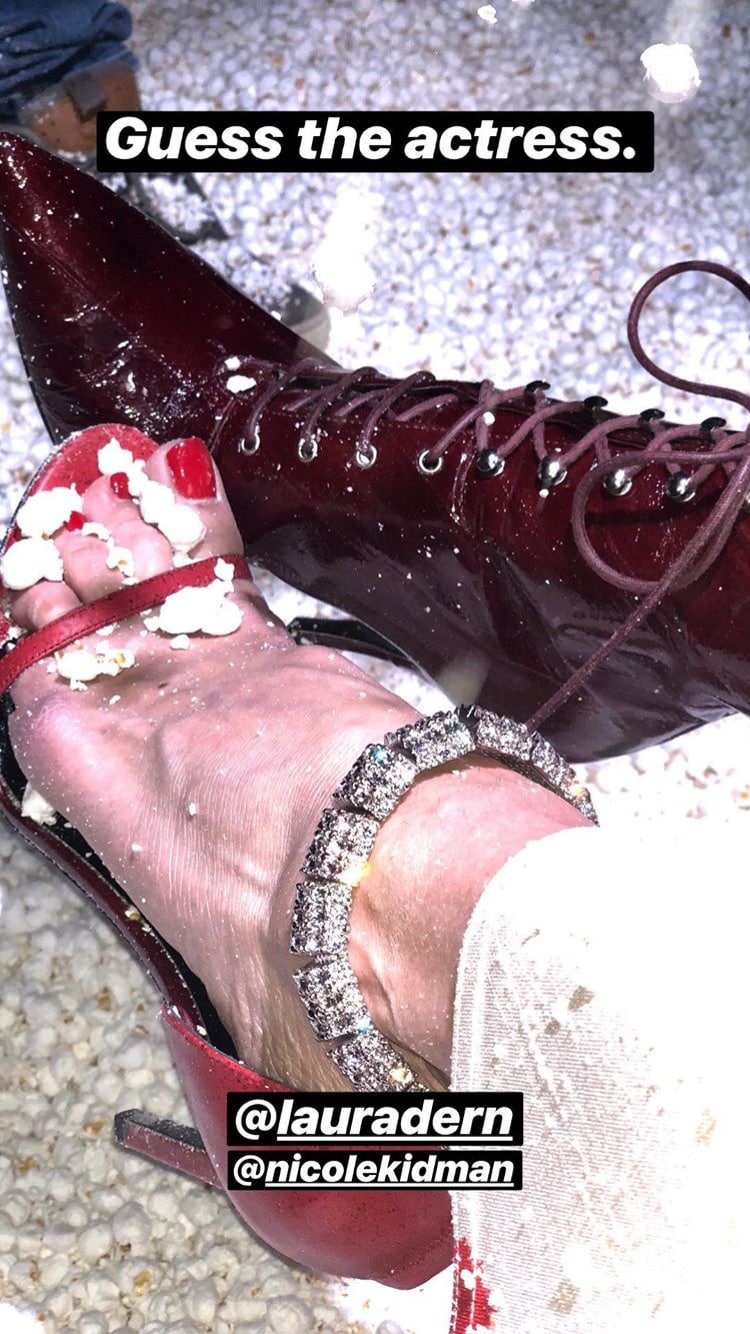 The thought of Maclachlan mischievously cavorting through popcorn to snap this image and caption it like an anonymous teenage gossip reporter is really precious.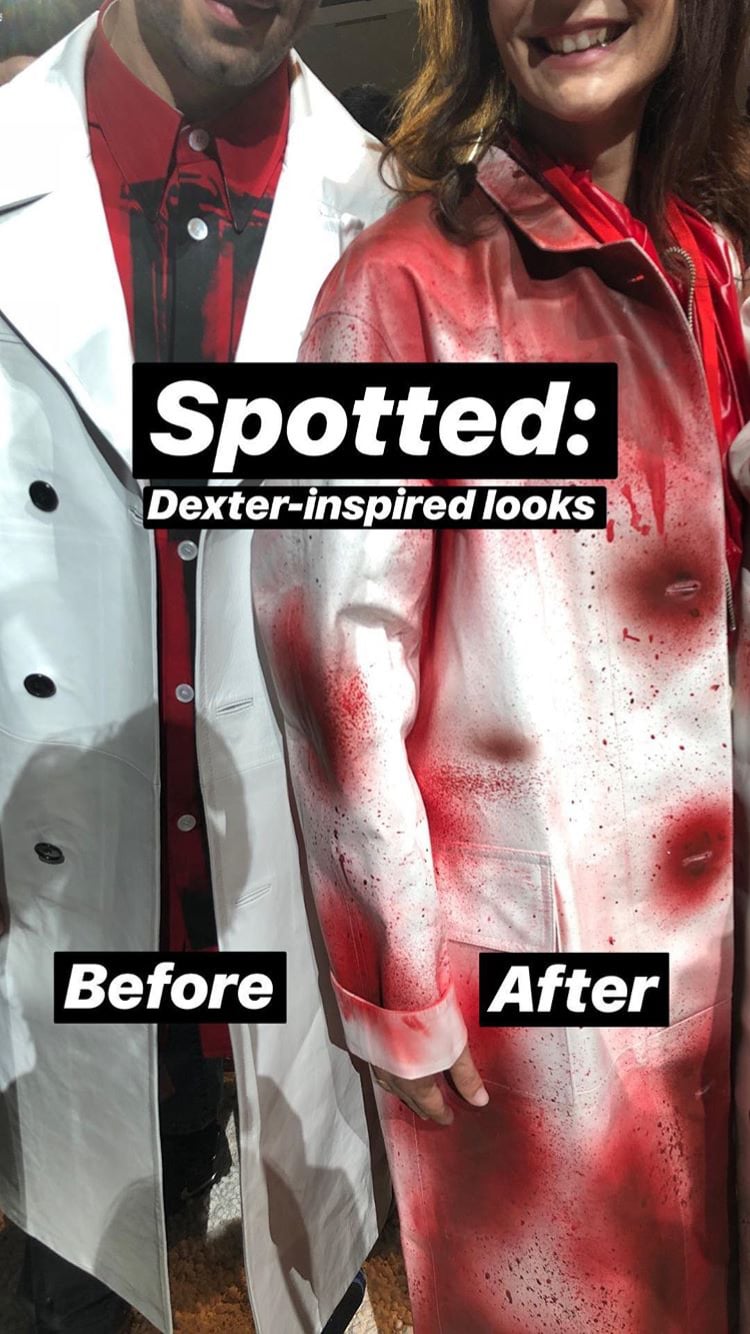 Thanks to Raf Simons we not only have unforgettable collections, but also this visionary look.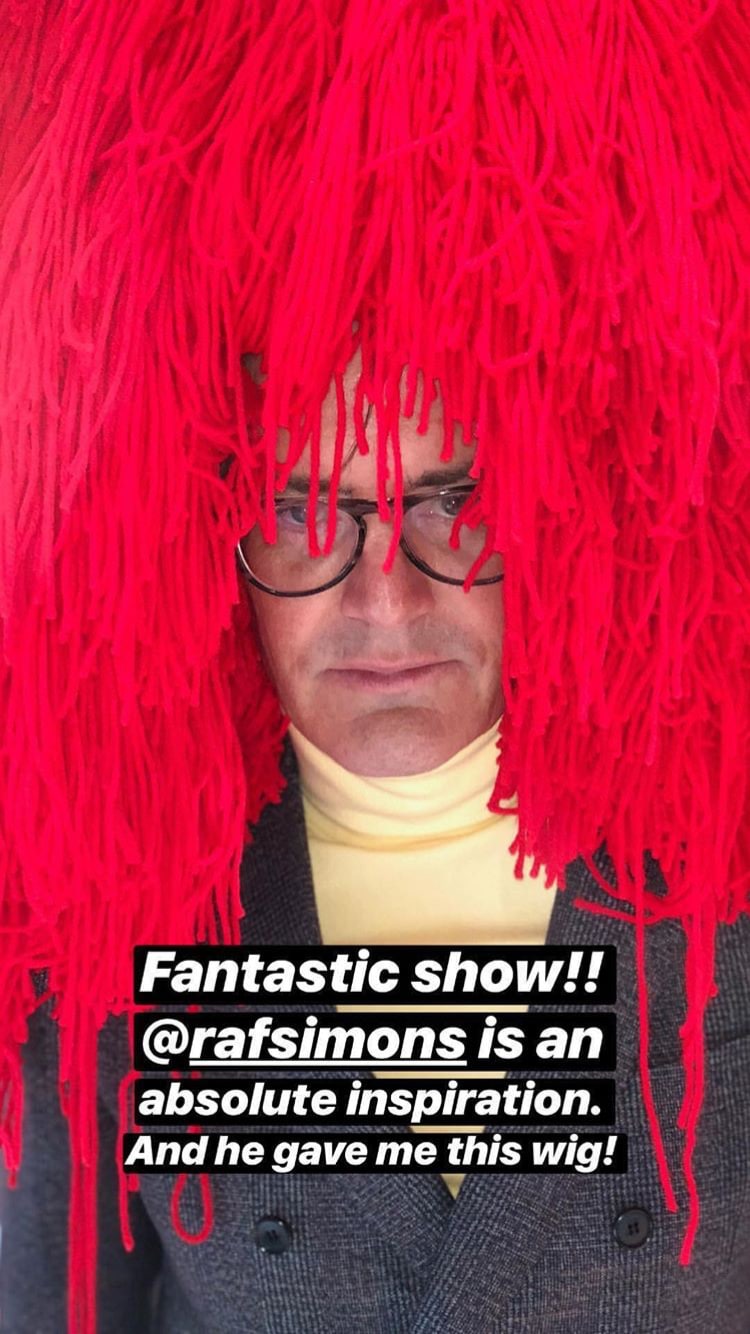 All images from Vogue Runway's Instagram stories.