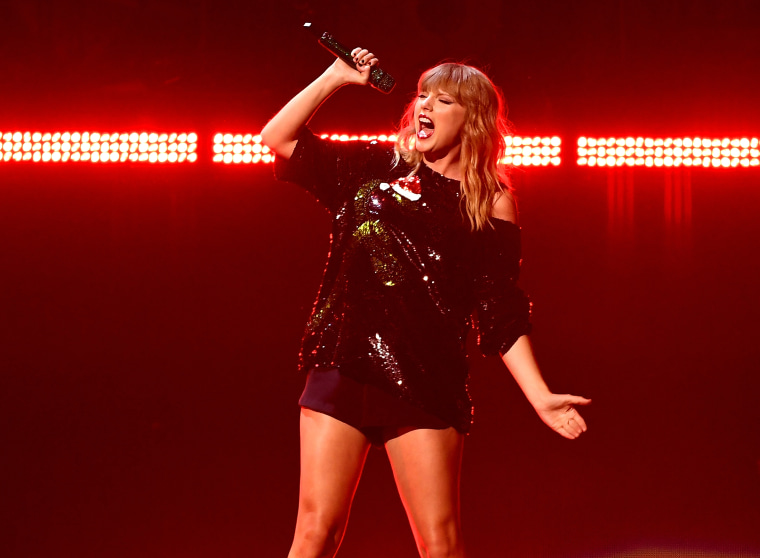 A lawsuit against Taylor Swift has been dismissed after a judge ruled that her lyrics are too "banal" to prove they have been copied, Variety reports.
The writers of 3LW's 2001 single "Playas Gon' Play" claimed that Swift's "Shake It Off," notably its lyric "The players gonna play, play, play, and the haters gonna hate, hate, hate, hate," infringed on their song.
However, the case was dismissed on February 13. U.S. District Judge Michael W. Fitzgerald of California came down on the side of Swift, pointing out that "players gonna play, and haters gonna hate" is fair use due to the common use of the phrases in popular culture.
"The concept of actors acting in accordance with their essential nature is not at all creative; it is banal," Fitzgerald wrote. "In the early 2000s, popular culture was adequately suffused with the concepts of players and haters to render the phrases 'playas … gonna play' or 'haters … gonna hate,' standing on their own, no more creative than 'runners gonna run,' 'drummers gonna drum,' or 'swimmers gonna swim.'"
Gerard Fox, one of the songwriters who brought the case against Swift, has not taken the ruling well. "[Judge Fitzgerald] cannot make himself an expert in the music industry, he told CNBC. I'm sorry, it's actually embarrassing."
"Shake It Off" appeared on Swift's 2014 album 1989. Last year she released its follow-up, Reputation. In January Swift starred alongside Ed Sheeran and Future in the video for her latest single, "End Game."