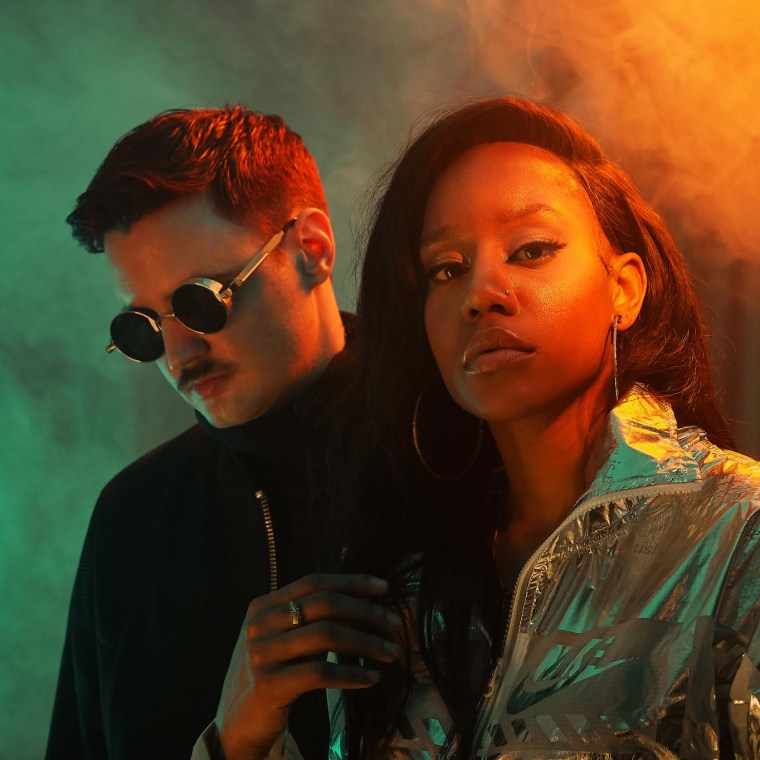 A good way to test out a song's pure banger status is to try to imagine yourself engaged in a fervent dance battle as it blasts at the peak of a club night. That's exactly the scene that plays out in my head when I listen to the garage remix of L-Vis 1990's "Flexin," featuring Taliwhoah. The original track, from last year's 12 Thousand Nights project, goes hard as it is — a dark groan of a beat matched perfectly to honey-sweet vocals and melodies. But the stuttering drums and vocal edits on the garage edit are an apt reference to an era worthy of homage.
"When I was writing this, I was spending a lot of time driving around listening to old Garage Nation rave tape packs," said L-Vis 1990. "So I thought it would be fun to make something that could have been spun at one of those raves. I'm not normally one for a straight up throwback production but for 'Flexin' it had to be done."
Taliwhoah added: "'Flexin' is that tune you passively play to let someone know that you're onto their fake shit! I had a lot of fun writing this, especially cause at the point in my life when I wrote it, it was completely relevant."
The original "Flexin" and this brand-new UKG remix will be released tomorrow, ahead of a club edition of L-Vis 1990's 12 Thousand Nights. Listen below.