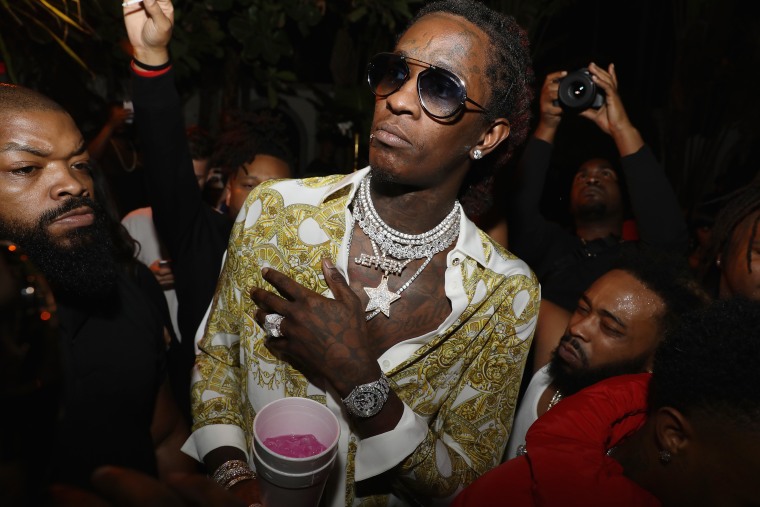 It was not so long ago that Young Thug was telling the world that his name was Jeffery. Now, however, it seems like he's settled on a more unusual moniker. The Atlanta rapper sent two tweets in the early hours of Tuesday in which he said his name is now "SEX" and that this is what to call him going forwards.
"I'm changing my name to SEX...." he wrote in the first tweet. "For now on call me SEX!!!" a second followed.
A representative for Young Thug was not immediately available for comment.