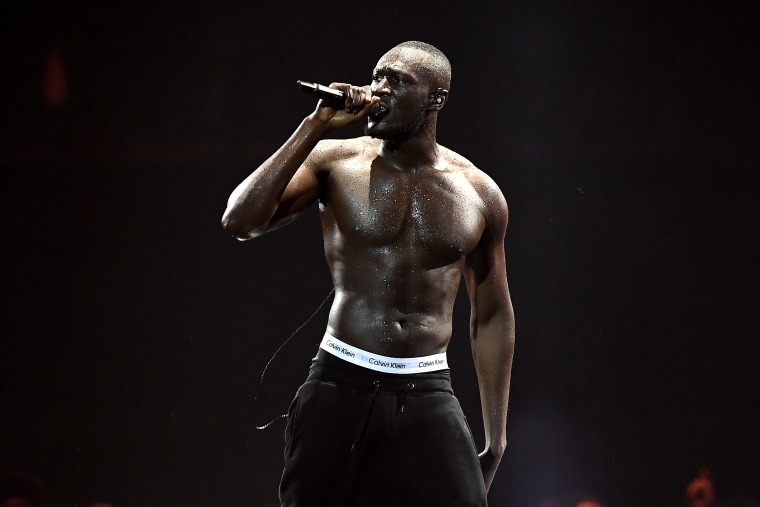 It was a huge night for Stormzy at the BRIT awards. The South London MC took home two of the nights biggest honors: the British Solo Male Artist award, and the British Album of the Year award for Gang Signs & Prayers. He also performed a medley of two cuts from that record, "Blinded By Your Grace" and "Big For Your Boots."
In the middle of the performance, he debuted a new freestyle which offered a scathing takedown of Prime Minister Theresa May in the aftermath of the Grenfell Tower Fire.
"Yo, Theresa May, where's the money for Grenfell? / what, you thought we just forgot about Grenfell? / you're criminals, and you got the cheek to call us savages / you should do some jail time, you should pay some damages / you should burn your house down and see if you can manage this."
Peep Stormzy's performance below (the freestyle starts around 2:18), and then watch his FADER co-produced Gang Signs & Prayer film here.