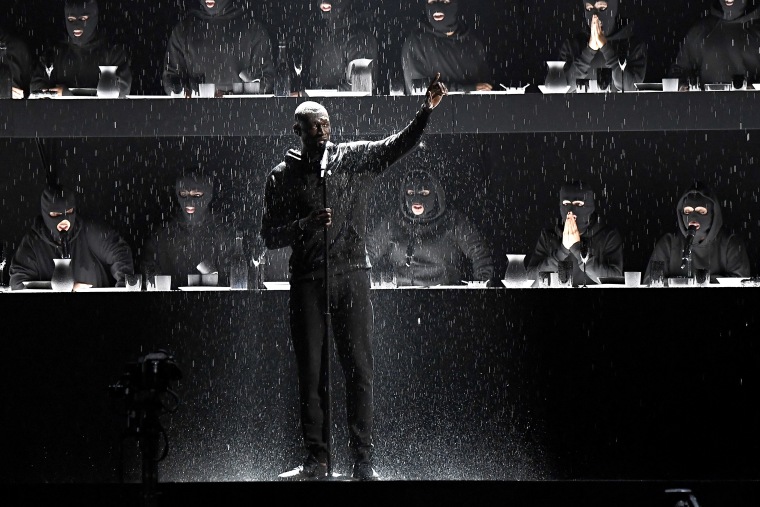 A spokesperson for Theresa May has defended the U.K. Prime Minister after she was criticized by Stormzy during Wednesday night's Brit Awards, The Guardian reports. Stormzy called the PM out on stage during his performance, accusing her of failing to support the victims of 2017's Grenfell Tower fire.
The Downing Street employee outlined that the British government has committed millions to those affected by the fire, which claimed the lives of at least 71 people living in a west London tower block last summer. The spokesperson declined to clarify how much of the money committed to helping has actually been spent thus far.
Stormzy calling out the Tories and the Daily Mail at the Brits. He doesn't miss. pic.twitter.com/b75ikJTbMl

— Liam O'Hare (@Liam_O_Hare) February 21, 2018
Theresa May is not believed to have watched the performance with the spokesperson telling The Guardian she has no plans to contact Stormzy.
"The PM has been clear that what happened at Grenfell was an unimaginable tragedy, which should never be allowed to happen again," Downing Street said. "She is determined the public inquiry will discover not just what went wrong but why the voices of the people of Grenfell had been ignored for so many years."
Stormzy picked up two prizes at The Brits, British Solo Male Artist award and the British Album of the Year award. Other winners on the night included Ed Sheeran, Dua Lipa, and Kendrick Lamar.