On Wednesday, Gucci presented its 2018 Fall ready-to-wear line as part of Milan Fashion Week. Fashion followers in the U.S. woke up to photos across Twitter and Instagram that showed a fashion presentation staged in what was designed to look like a sterile operating theater, communicating creative director Alessandro Michele's take on human beings today being able to create new versions of themselves with bits and pieces from all over. "We are the Dr. Frankenstein of our lives," he said in a press conference following the show.
The images that were most widely circulated featured models strutting the runway in the brand's new collection carrying replicas of their own heads. Other models in the show held on to toy dragons and iguanas as accessories, while others wore realistic-looking open third eyes on their foreheads, and one look featured a black headpiece that was in the shape of a pagoda. Models wearing turbans — tied and folded in a way that mirrors the manner in which they are worn within the Sikh religion — were featured prominently throughout the presentation.
With an emerging presence of Sikh men in the fashion industry — like designer Waris Ahluwalia or the newer face of Toronto-based model Count — it's disappointing to see these turbans being shown on models who are not Sikh themselves, or daily turban wearers. Sikhs regard and treat the turban as a symbol of pride, strength, and courage. It's jarring to see something so sacred to some, be regarded as little more than a prop by others, particularly during a time when many Sikhs around the world, and of all ages, are suffering from physical and verbal assault based on their appearances. It is also important to note that the show also featured looks that incorporated what appeared to be takes on hijab and niqab, with a similar disregard.
This is not the first time that Gucci, while under the creative direction of Michele, has received criticism for appropriation. During their 2018 Cruise collection last spring, the Italian luxury brand was called out for lifting from black culture, specifically in their copying of silhouettes and styles made famous by Harlem designer Dapper Dan. Michele later addressed the instance as "homage." In fall of 2017, The New York Times reported that Dapper Dan was set to reopen his studio with support from the fashion house.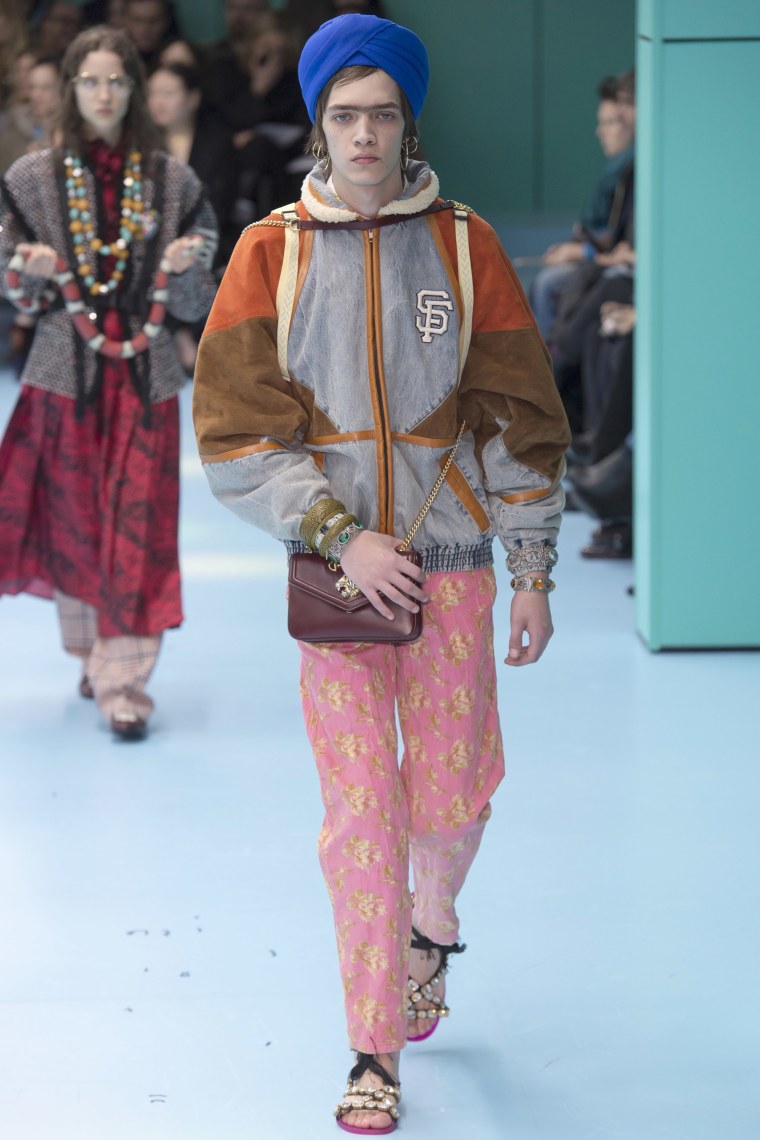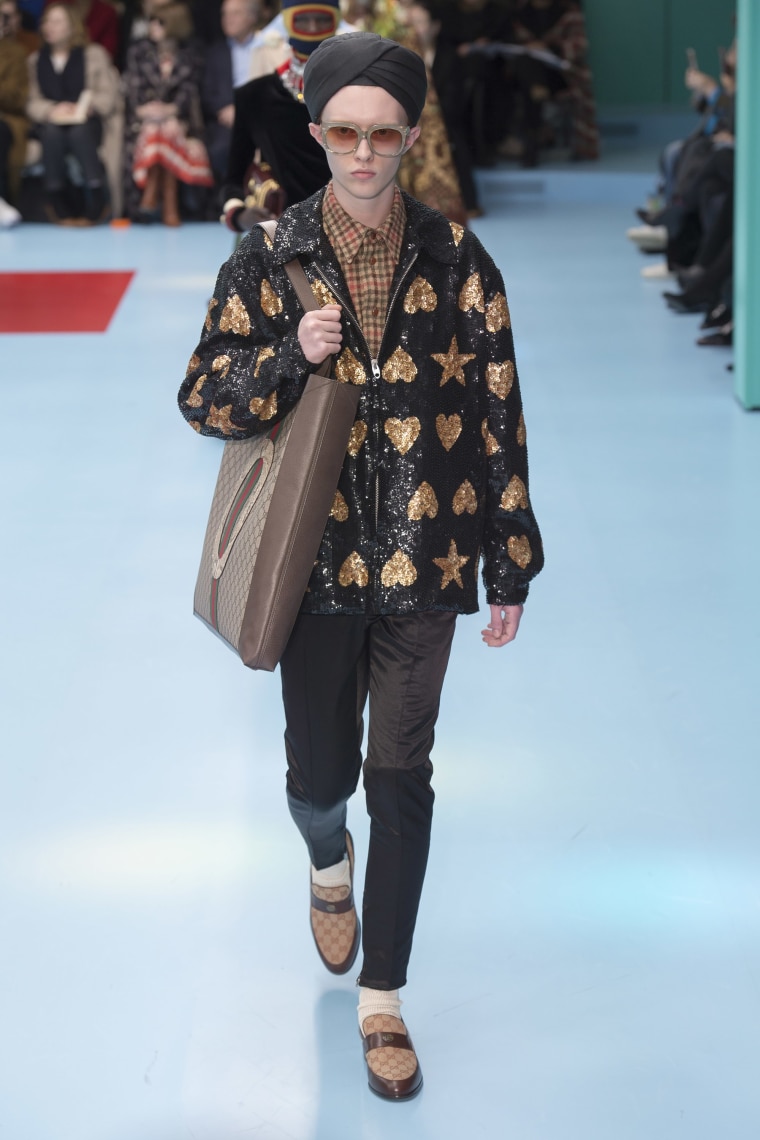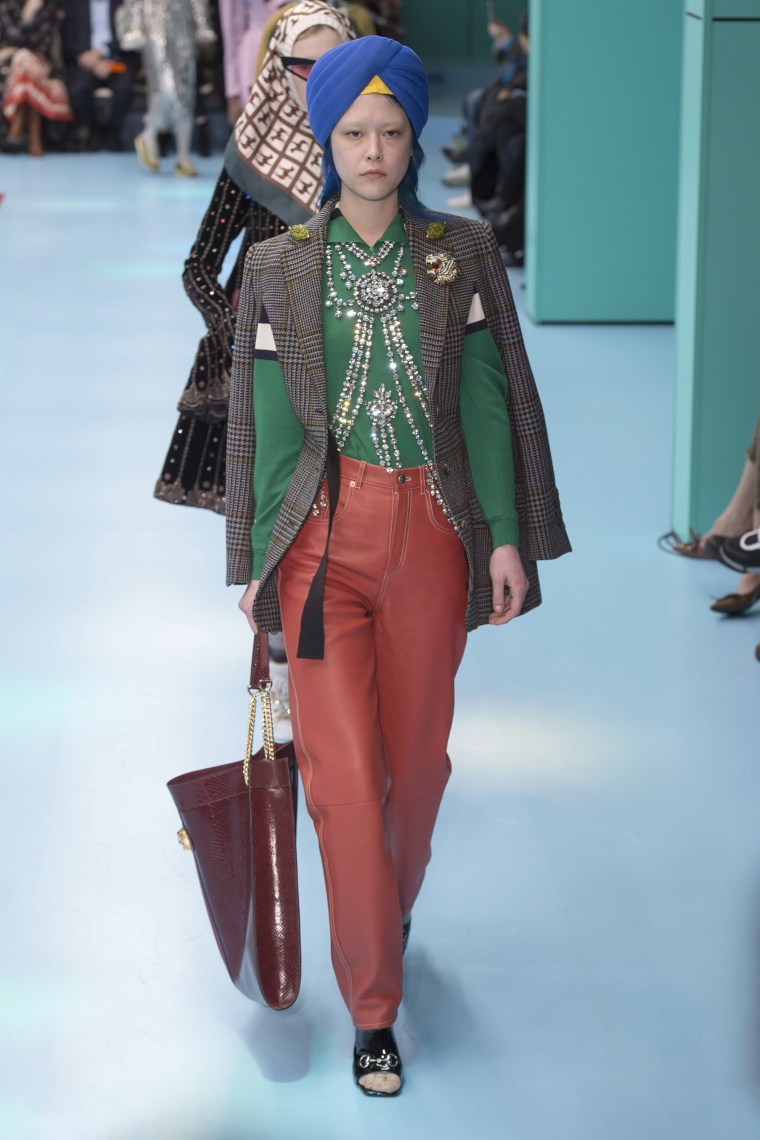 A representative from Gucci did not immediately respond to a request for comment.