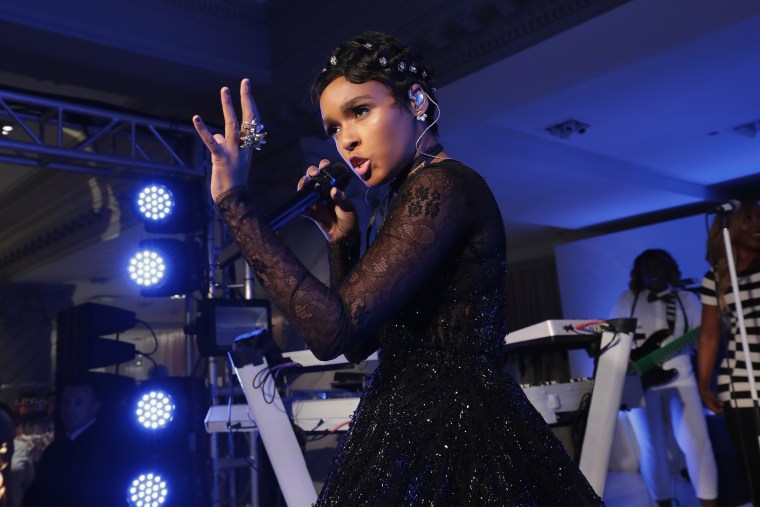 Just ahead of Dirty Computer's release, Janelle Monáe spoke to the Guardian about the influences behind her third album. Today's releases, "Django Jane" and "Make Me Feel," have already made the rounds to much praise, with the latter drawing heavy comparisons to Prince. Monae told the Guardian that his influence as her mentor is heavy on the album.
"It's difficult for me to even speak about this because Prince was helping me with the album, before he passed on to another frequency," she says, referring to the singer's death in 2016. Monáe performed at a New Year's Eve party a few months the event, and considered him a close confidant. "I wouldn't be as comfortable with who I am if it had not been for Prince. I mean, my label Wondaland would not exist without Paisley Park coming before us."
"He would probably get me for cussin'," she continued, "but Prince is in that 'free motherfucker' category. That's the category when we can recognise in each other that you're also a free motherfucker. Whether we curse or not, we see other free motherfuckers. David Bowie! A free motherfucker. I feel their spirit, I feel their energy. They were able to evolve. You felt that freedom in them."