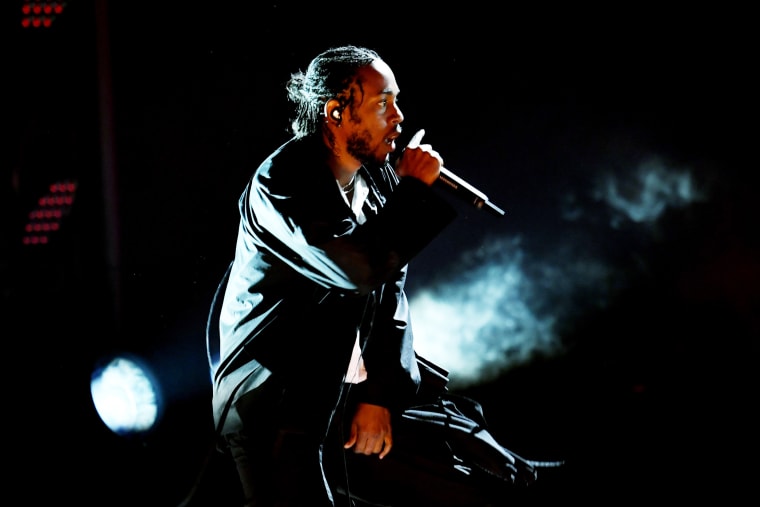 There's a staggering list of twenty artists on the Kendrick Lamar and TDE-curated Black Panther soundtrack, ranging from SZA and Vince Staples to Anderson .Paak and Jorja Smith. But apparently that number was once even higher. In a recent interview with Hits Daily Double, producer Sounwave talked about the album's formation, confirming that there were songs they were forced to scrap— and that some of them had big names attached to them.
"We were also on a very strict time limit, so all through the DAMN Tour, Kendrick and I would hop right offstage into the studio bus, creating different ideas from beats to hooks. We even ended up scrapping great songs with big-name features on them because we couldn't clear things in time or they didn't fit the overall concept, but it all worked out at the end." Could this mean an expanded edition of the album might eventually see the light of day? We can only hope.
Additionally, Kendrick recently told BBC Radio 1 that, in a theoretical Black Panther sequel, he'd jump at the chance to play a villain. "I really enjoyed Killmonger's character, just off the simple fact: he was a villain but he came some real, he was dropping them jewels," he said. "He was a villain, but he was loved and misunderstood. So if I could, I'd play a Killmonger for sure." Listen to the full interview here.