The chunky hair clip is back, and we are very into it
From giant and chunky to floral and pastel-chic, your hair will thank you.
Hair and how you present it can be an integral part of a person's identity, and it's all fun and games until you have a bad hair day and feel like a modern-day Gorgon. That's where good old hair clips, barrettes, and bobby pins come in handy. The hair accessories — which every single mom and aunt wore back in the day — is coming around for a reprise, but this time with modern designs, cooler colorways, and more personality all around.
At this season's fashion weeks, Faustine Steinmetz made a head full of clips look like art while Dolce & Gabbana opted for thick, baroque-inspired barrettes. Even Chromat found a way to incorporate neon, DIY-esque barrettes in their rainbow-hued swimwear show at NYFW for even more colorful flair.
It sucks that we even have to say it, but it's so refreshing when designers opt for accessories that aren't appropriative and distasteful. We've gathered some of the coolest hair clips and barrettes out there, for every budget, to make the most of those good hair days.
Architectural Digest could never...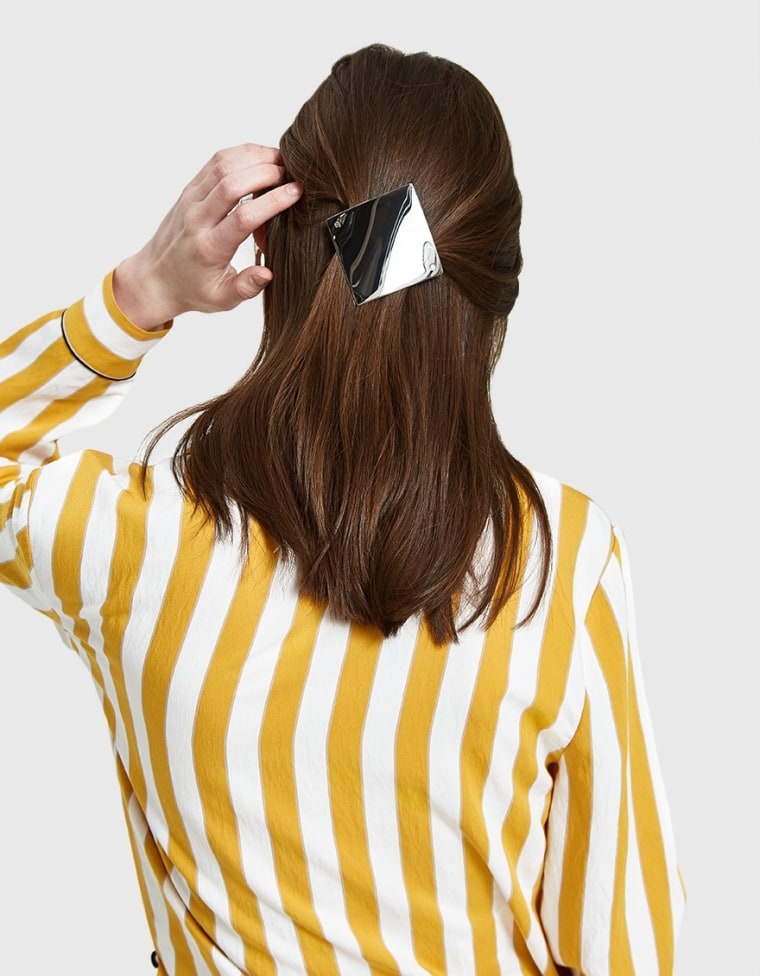 This Sylvain Le Hen barrette straight up looks like an architectural piece. The metal diamond is sleek with a mirrored finish and really screams "I have my life together" when you full well know that you woke up with five minutes to get ready before racing out the door. We get it.
Detailed bobby pins
If you're growing out bangs, I feel deeply for you. An embellished bobby pin will help you get through the seemingly endless awkward hair length phase with an air of sophistication. You deserve some peace after all you're going through.
The more denim, the better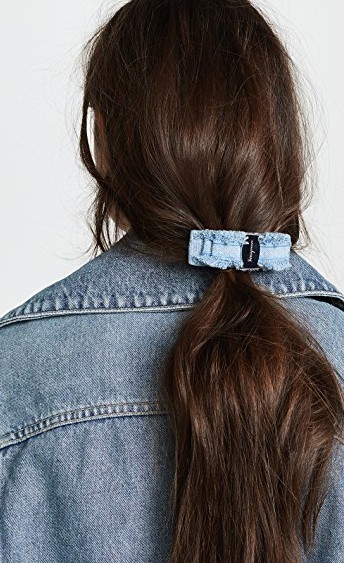 Mess around with shapes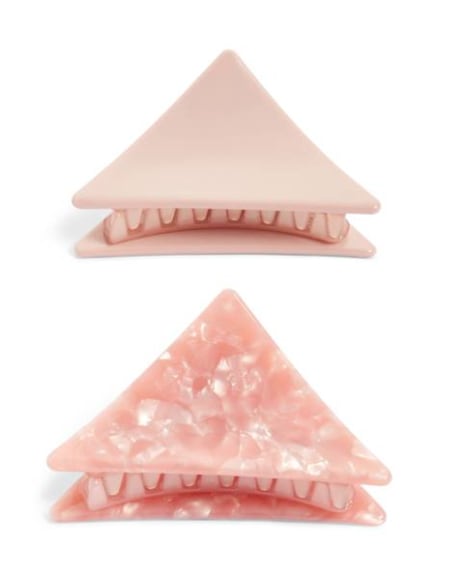 The triangle shape of the Tasha Jaw Clips is surprising, yet still functional. The clips come in both a marble and matte finish for an extra bit of panache.
Aw, yeah. This barrette is an old friend. You probably had 10 of these floating around your bathroom when you were a kid. We love this crazy-cool iridescent finish that looks as close as you can get to having a giant piece of sea glass in your hair. Minus, you know, the glass part.
A throwback look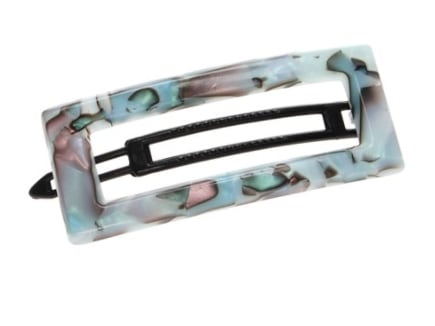 Regress, but make it cute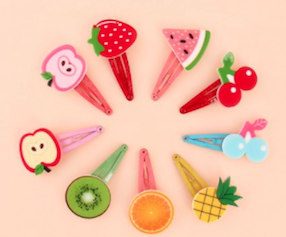 Yes, they're almost cloyingly twee, but you never know when you're going to need to stan hard for your favorite food group. Have yourself a bright and nostalgia-ridden moment with these mini fruit hairclips.