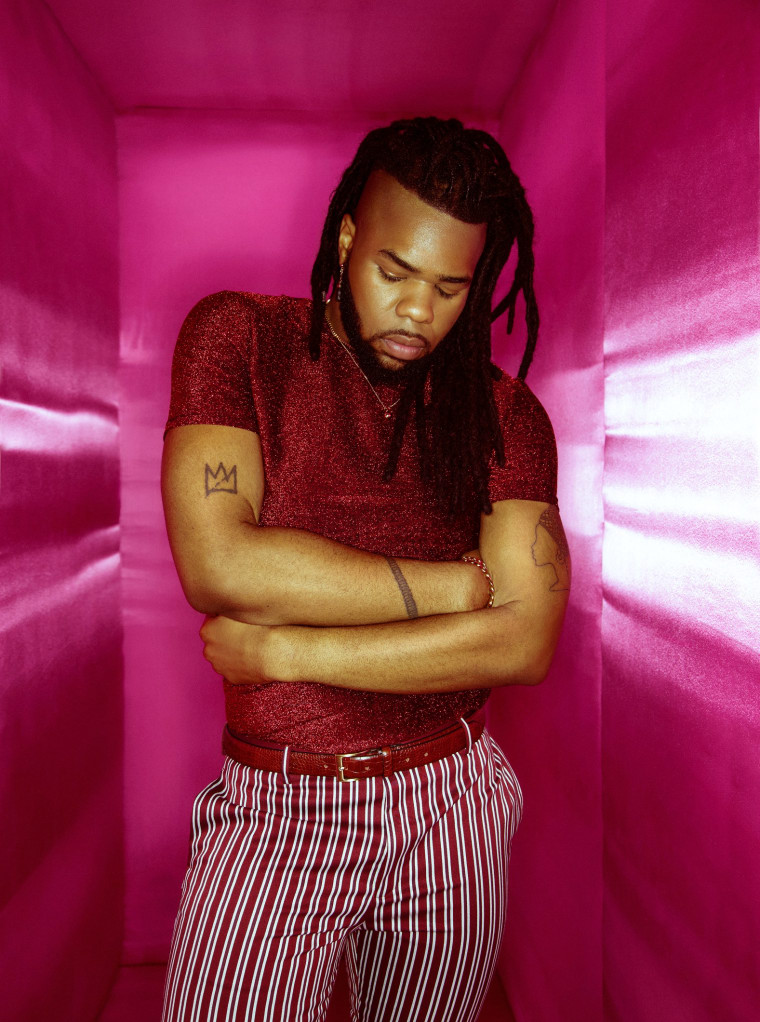 MNEK is a pop wunderkind turned in-demand songwriter who has worked with Beyoncé, Dua Lipa, and Stormzy in recent years. However, 2018 is the year he focuses on himself and will see the arrival of his long-awaited debut album. The first single from the project, the irresistible "Tongue," is streaming below.
"Tongue" is a highly-sexed electronic banger about something really quite sweet, falling in love and being too nervous to say it out loud. "I'm putting both hands over my mouth, I can only hope nothing's going to come out," the U.K. artist says over a pounding bassline and panting synths. "There it is on the tip of my tongue, I think I love you."
Explaining a little more over email, MNEK told The FADER: "'Tongue' is one of my favorite songs from the album. It's fun, it's sexy, and it's different to anything I've put out before. It is an indication of me taking risks with my new music. The album is something I'm so proud of because it's an audio world I've created which is a true body of work. I can't wait for everyone to hear it."
Watch the "Tongue" lyric video below.