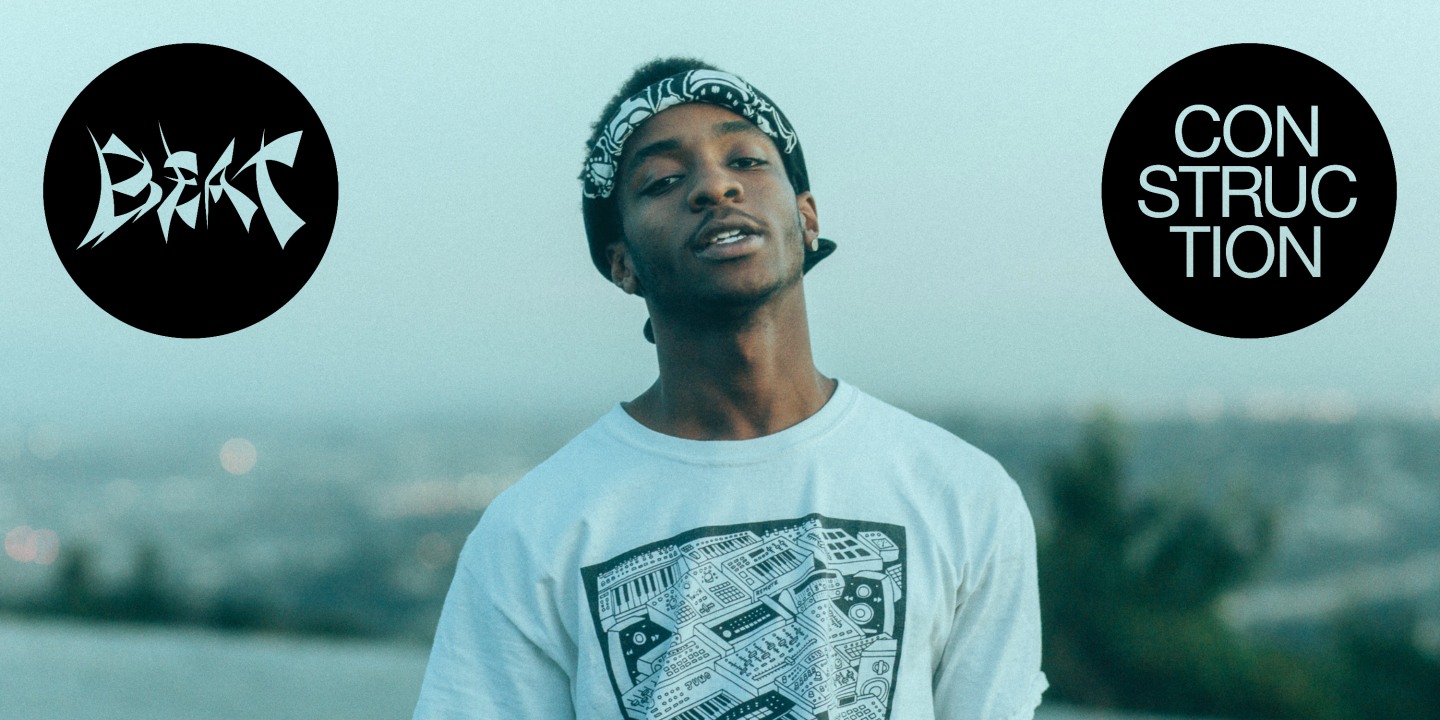 When we walked into DJ Taye's Airbnb, he ran to turn the kitchen faucet off: he had left it on when he met me outside, and the sink — which was full of dirty dishes — was about to overflow. "I'm so embarrassed," he said sheepishly, as he set his blunt on the counter. "They won't let me smoke inside the apartment."
The 23-year-old Chicago rapper, producer, footworker, and Teklife member was back in his hometown for a short spell in between tours. He had just returned from a national run of shows with New Jersey-based producer Flamingosis, to perform at the Chicago venue the Empty Bottle. A couple days later, Taye would head to New York for a show; and this week, he's flying to Europe, where he'll play shows with DJ PayPal, Taso, and DJ Haram. Taye tours constantly, doing his part to put footwork, Chicago's on the map. Now, he's preparing for the release of his debut album Still Trippin', which drops March 2 on Hyperdub.
Taye, real name Dante Sanders, was born on Chicago's South Side before first moving to the southern suburb of Calumet City, and then to the suburb of Harvey, just a short drive west. He started making beats when he was 11, and picked up rapping around the same time. He came across footworking in elementary school, but didn't learn the dance himself until around 2007. When he was 16, Taye went to Chicago's famed footwork function Battle Groundz for an open tryout for Teklife, the production collective founded in 2011 by the late DJ Rashad as an international extension of DJ Spinn's Ghettoteknitianz crew. Impressed with the young producer, Rashad and Spinn took Taye under their wings.
Still Trippin' is Taye's most accomplished work to date. The album spans many genres, drawing in listeners who don't necessarily have an ear for footwork production, through its palette of current rap, R&B, and electronic music (specifically New Jersey and Baltimore club), while also raising the stakes of songwriting within the footworking genre. Before the release of his album, we caught up with DJ Taye—who was dressed head-to-toe in a black Teklife sweatsuit—to learn about his entrance into Teklife, how deeply Rashad impacted Taye's music, and why it was important for him to bridge rapping, producing, and footworking.