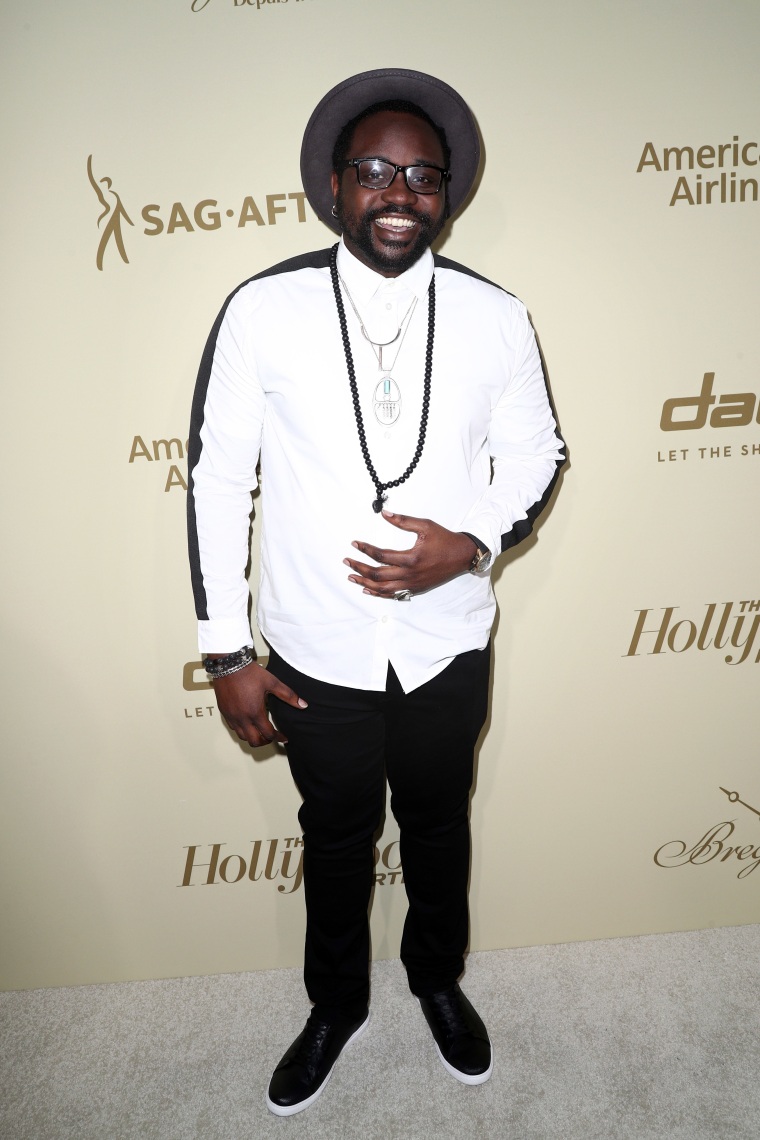 Brian Tyree Henry spoked with GQ on Thursday, just ahead of the premiere of Atlanta Robbin' Season, the second season of Donald Glover's highly acclaimed FX series. Henry plays local rapper Paper Boi, né Alfred, and it's clear from the Q&A that he cares a lot for the complex character, who deals with a sudden jump of fame as his Paper Boi's acclaim spreads. He also notes that the whole cast feels a responsibility to engage with political questions or statements that might arise from the show.
"I don't think you can be a person of color in this country, doing what we do, making the show that we make, without people [asking] those things," he says. "I say this all the time: All I know is I know nothing at all. Which is still more than what you know. [laughs] It's just weird, and I wish I had a better vocabulary. What is weird? There's this sinew that's going on, between the human connection in America—dependent on where you are in America—that becomes incredibly necrotic. It becomes this rot that we don't want to talk about. It's like having that dead tooth in the back of your mouth, that you'd rather go through the pain than just taking your ass to get it removed."
On that note, he describes ending work on this season, which he calls "precious" to the cast, as a "relief," explaining that working through it was extremely difficult.
"What robbing implies to me is that, you get jacked, and you don't get that shit back," he says elsewhere in the interview. "There's no redemption in being robbed."
Read the full interview here.