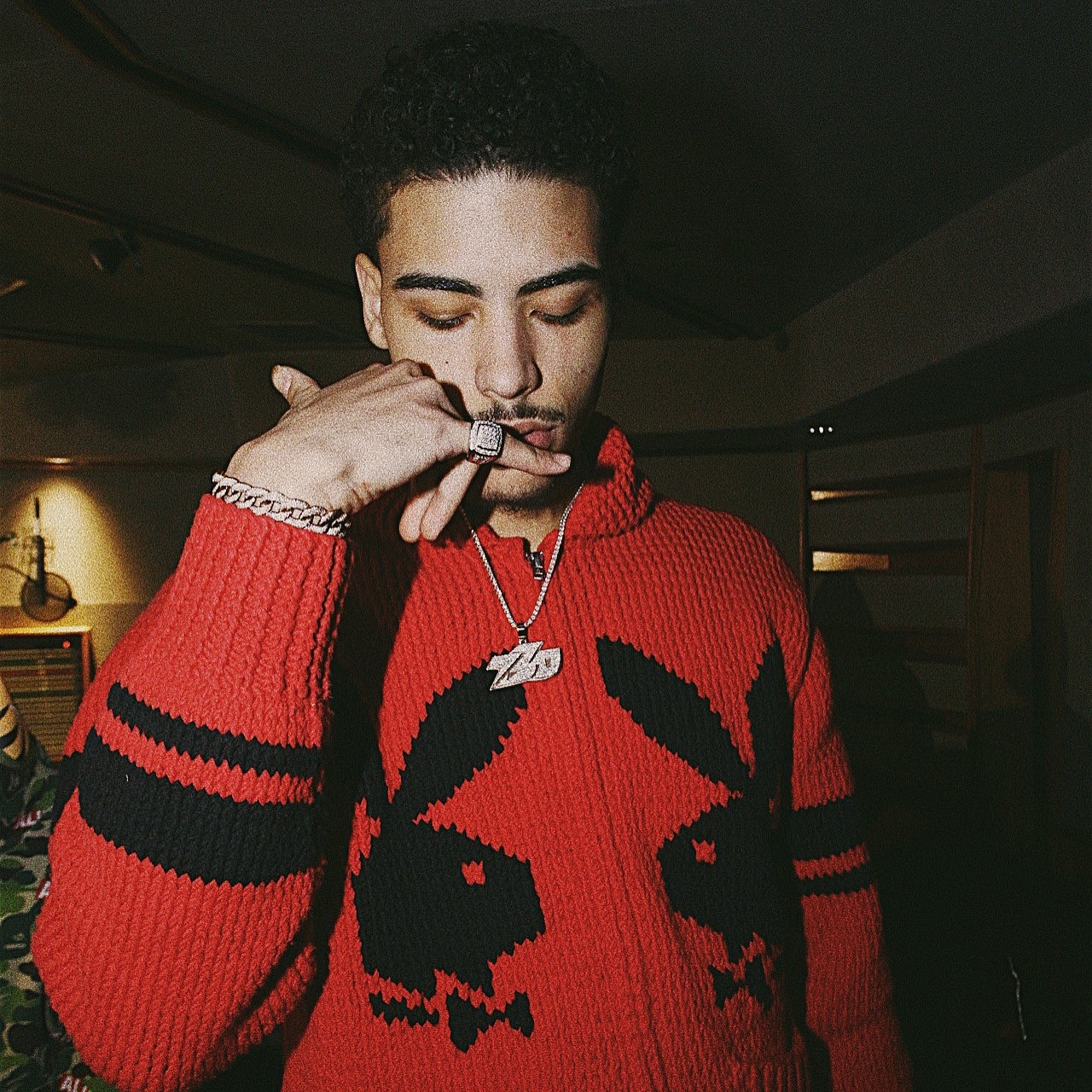 Nowhere is rap's generational divide more apparent than in New York. The city is prideful about the genre it birthed and its rap fans carry a strange reluctance to get fully behind artists who they feel aren't true to New York's historic sound. When the younger crowd rallies around an artist, the older set tends to reject it; when the older crowd finds a rapper who fits their strict criteria, the youth usually don't reciprocate those feelings. But 20-year old Brooklyn rapper Jay Critch is different. When you stroll the streets of New York, you're just as likely to hear a group of teenagers reciting "Speak Up" from a bluetooth speaker as you are to see a Yankee fitted-wearing Hot 97 listener with "Thousand Ways" booming out of their car radio — a cross-generational consensus that's been missing since Bobby Shmurda's 2014 incarceration.
The Rich Forever signee has found his footing in a Brooklyn climate in need of a rap star by not only straying away from some of the trend-chasing sounds, but also showcasing the unique suaveness and personality that's distinct to his borough. In the last year, the Clinton Hill native has graduated from a local phenomenon into a rapper that has graced the MSG stage at Yams Day, had a casual name drop on SportsCenter, and had a song featured in the first episode of Atlanta: Robbin' Season. We recently chatted with Jay Critch about the missing New York feeling, Brooklyn birthing his love for music, and how he became the hottest rapper in rap's most historic city.
Clinton Hill has changed a lot over the years. What was it like when you were growing up?
Shit was not nice, see what I'm saying. Now, you got a lot of buildings getting renovated and all those new businesses making shit a lot cleaner and nicer. It's gonna be what it is.
When I was growing up in Canarsie, my dad was Haitian, so I would always hear Haitian music. Go down the street, someone is playing Jamaican music, go a little further, somebody is playing Funk Flex on Hot 97. That was my entry into music — what did that look like in your neighborhood?
My brother is the one that really got me onto the music shit. He was rapping, and I was fucking with basically everything that he was listening to. My hood had already been on the map — since Junior Mafia days and shit. Fulton and Washington you feel me that shit is legendary. St. James and Fulton legendary. You see we the next up from the hood.
Clinton Hill goes deep. Biggie was there, even Mos Def was out there for a bit.
Yeah, exactly. I forgot I remember seeing Mos Def walk around. I seen Mos Def walking around on Greene Ave, regular, dolo. Facts, Most Def too you right.
What music did your brother put you onto?
Whole lot of Fabolous. Old Weezy. Definitely a lot of old Lil Wayne shit.
I like that you brought up Fab that's definitely someone who doesn't get the respect he should get. Fab for a while embodied that Brooklyn swag.
Yeah I been fucking with Fab. Fab to me is on the same level as Hov and them, you feel me. I met Fab like one time, that shit was crazy to me. I met him at Kanye's fashion show. He got the wave still.
When did you first start rapping?
I been rapping since like middle school. Sixth grade. I was recording in my man's crib in like sixth grade making little tracks and shit. In high school, I really had songs that niggas was fucking with. So, I knew shit was gonna go somewhere. I just kept working, and, when niggas used to talk about it, I used to tell niggas all we gotta do is keep persevering and this shit gonna go. I always knew in my heart shit was going somewhere. I knew I should get serious when my friends was really bumping the music on some regular shit. When I noticed people listening to my music as their regular tunes and shit. That's when I really started going hard with the shit.
What did it sound like at first? Were you on some boom-bap shit?
Nah, I was never on that wave. I always been on some type of shit I would want to listen to. I was listening to Fab and shit early, but I was also fucking with Future. I was fucking with all type of shit. Always try to have bars with the flow and say no wack shit.
Production-wise you have a different ear. Especially the shit you do with Laron which tends to be laid back and dreamy. Is that deliberate?
I never was not nice. Laron from the 90's. He from Rowdy Rebel and them hood. Laron bring that different sound. When I'm fucking with Laron in the studio he can have some trap type beat, the next shit he play will be some slow shit and the next thing he play will be some other type of crazy shit. Nobody really got a sound like him that's why our shit be sounding so fire and unique.
Especially unique for Brooklyn, where the drill sound is popping right now.
I feel like the drill shit... that's Chicago's wave, so I never really tried to be on that wave, you feel me. I ain't gonna lie, a long time ago, I had a chat with an artist from Chicago. Even back then, I wasn't on no drill shit; I still made my own type of songs, feel me. And that's when Chicago music was really running everything. A couple years ago Chicago had it, and now I feel like it's more Atlanta. I'm trying to keep my shit New York. Always.
What does New York have to do to get to the level Atlanta is at now?
New York always had the lyrics, the bars, that's what we known for. I don't think we necessarily got the swag in terms of music. We not really known for the flows and shit. Now that's Atlanta, all the autotune, different flows and different beats and shit. But I feel like you gotta do both. Say some hard shit and make it sound wavy. You ain't gotta say some wack shit to make it sound wavy.
Are you bringing that?
Facts. And New York would say that too. In terms of the young niggas, there's not many people putting on for New York now. There's definitely a couple. I'm fucking with Highbridge [A Boogie Wit Da Hoodie, Don Q], and I'm fucking with a couple other people definitely. But there's not many of us so we gotta keep it strong.
One of my earliest encounters with your music was the original "Did It Again" video how did that come about?
The original video, when niggas had the [Maserati], that was on some random shit. My brother had the Masi at the time in the hood. I seen the shit, and I called every video man I knew and told them to pull up — we shooting a video. They pulled up to my mans spot and niggas was just shooting at random. And me, my manager, a couple others, my mans Al Bundy my creative director — we edited that shit ourselves on the laptop. I remember sitting in the crib smoking going through the whole video. That shit ended up going crazy.
How did you connect with Rich The Kid?
He met up through a mutual friend of ours — my mans Gramz. He was fucking with Gramz on some other shit, and Gramz was fucking with me. It was just mutual ties and shit from the hood. He was playing my shit around Rich, and Rich just heard it and from there he been fucking with me. It took off. Gramz called me when he was with him. And Rich was like, "Yo you want to come to LA." I remember I was in the crib, doly, my moms had gone to work and my sister went to school. I was like "Hell yeah." I called my moms and told her I was going to LA. And my flight was booked for that same day.
Fast forward a bit and you guys were making Rich Forever 3. Was the goal of that project to put the spotlight on you?
Rich Forever 3 was just a bunch of songs we had made in the studio. We work so fast and it's not fast 'cause we bullshitting. It's fast 'cause that's just how we work. So we had so many songs and we took a bunch of these songs. It was fire, it gotta get out. So we made Rich Forever 3 and that shit went crazy. Rich Forever 4 on the way too.
"Fashion" has become your biggest song to date. Did that one feel like a hit initially?
I ain't gonna lie, there was one line that I just kept singing in my head — the "Come get your shawty she be wylin'" line. I was singing that shit for a couple of weeks before I even recorded the song. Then I heard that beat and that shit fit and I just recorded that one line that I remembered. And I built everything around it — that shit was fire.

Did you and Harry Fraud set out to make a New York anthem with "Thousand Ways"?
I hit Harry Fraud on Instagram on some random shit just trying to work with him. He hit back, and I was like, Oh shit, it's lit. I pulled up to his studio, and we was just working. I made that shit in the first night. I knew for a fact I wanted to make a New York anthem type of shit. Because I feel like it was only right — it's Harry Fraud. I've heard Harry Fraud's tag on so many classic songs so I wanted to make another classic.
There really hasn't been a New York anthem since "Hot Nigga." Maybe one of the Cardi tracks. But for sure "Hot Nigga."
I feel like since "Hot Nigga," there really hasn't been a straight New York sound. There was hits from New York artists but they really weren't straight New York shit. That's just what I really wanted to go for. Soon as we linked, that's what I was going for.
As a kid in New York you dream about Funk Flex dropping bombs on your music. So, it must've been surreal for you when it really happened, right?
Hell yeah. On Hot 97, Drewski was first. He played "Speak Up" — that shit was crazy. But when Flex dropped "Thousand Ways" he dropped a thousand bombs on that shit. That shit was going crazy, playing damn near everyday still.
And you've done all of this without even having a solo project. Do you have plans for a debut?
I don't know. I got enough music. I been putting it together — I got a tracklist. I'm just making new shit. I'm not in no rush, I'm not putting a date on it yet. I just feel like this year might be the year to drop it.
Do you feel like there's pressure on you to represent New York?
Nah, no pressure. What I've been doing is working. So, I just gotta keep doing what I been doing.