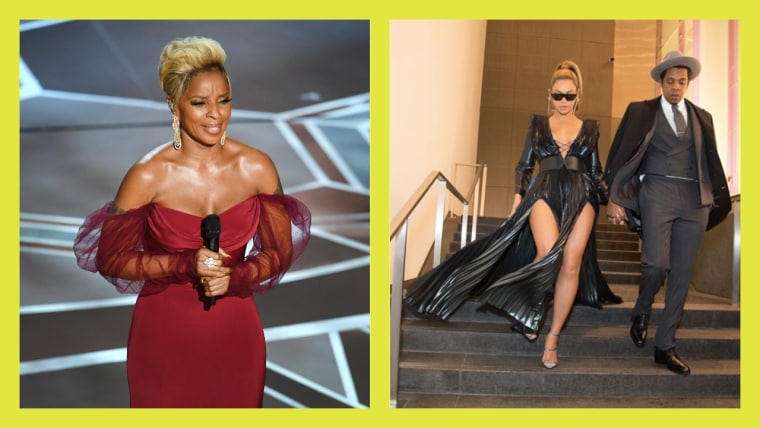 JAY-Z and Beyoncé are reportedly throwing a special Oscars afterparty in honor of Mary J. Blige, who received two nominations this year and performed at the ceremony.
On the Red Carpet on Sunday, Blige was asked about the party and confirmed it was happening. "The fam is doing something big for us tonight," she said. "All this love, it's so beautiful. I feel blessed...I feel really blessed to have people care about me that much. I care about them that much and it just feels really good."
According to Us Weekly, "The event is being held in the underground garage of [the Chateau Marmont] on Sunset Boulevard."