Rico Nasty is punk
With her cathartic raps and nonconformist spirit, this Maryland 20-year-old is one of hip-hop's most exciting new talents.
The FADER's longstanding series GEN F profiles emerging artists to know now.

Rico Nasty picks up the menu at Applejack Diner, looks down, and gasps: there is dried hairspray all over her hands. The product was used to sculpt her badass new hairstyle, which stands out like art in the drab Manhattan restaurant. "I've been imagining spikes in my head since I was 13 years old," the rising D.C.-area rapper tells me.
Now 20, Rico says she's grown tired of the "girls who tend to copy" her once-signature neon wigs, calling this new hairdo — edges slicked into baby hair, impeccable finger waves, and big chunky spikes — the first step in her rebranding process. This look is one that she believes few of her contemporaries will dare to try. "You're not going to do it," she says with a smirk, her emerald chandelier earrings swaying slightly as she speaks. "You don't have the balls to walk outside looking like this."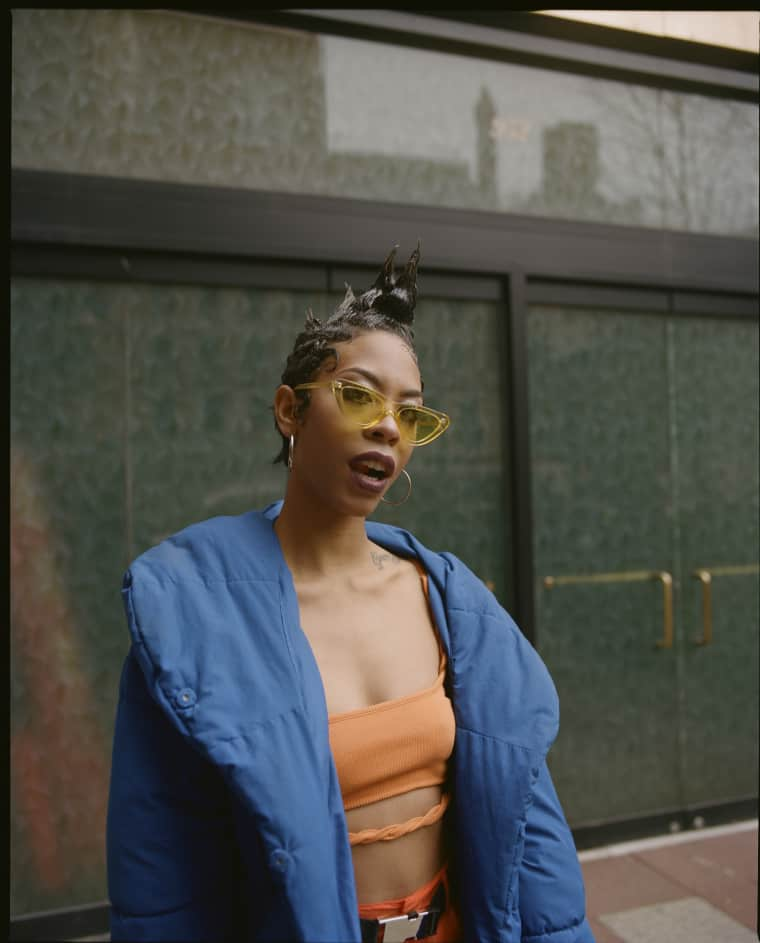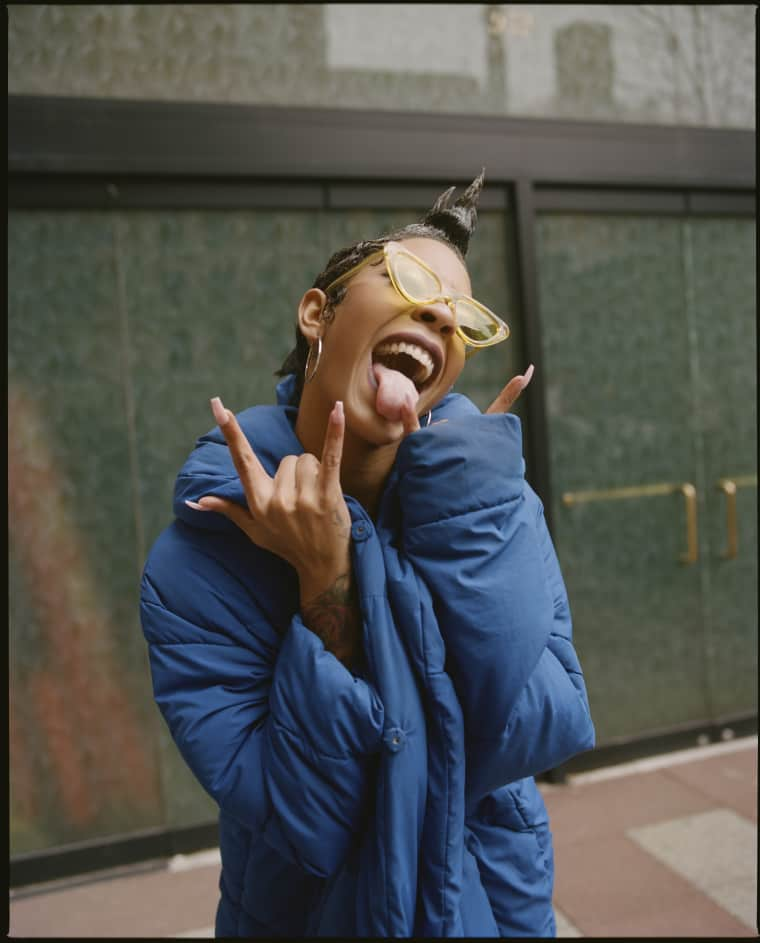 The determination to be a true original is part of what makes Rico Nasty so interesting. Perhaps a byproduct of the fact that women in rap still have to fight to be seen as multifaceted creators, Rico expresses her complicated self through alter-egos: the raging Trap Lavigne, dainty singer Tacobella, and her main personality, Rico Nasty. In 2017, she released the Tales of Tacobella EP from the perspective of her super-femme alias, though she's finding it increasingly hard to be soft like that nowadays. "I'm fighting for my name and to be a part of this," she explains. "It's hard to be dainty and la la la when you're also supposed to be strong."

Rico, whose real name is Maria Kelly, was born an only child in Largo, Maryland. It's one of many small towns in Prince George's County, a large suburban area outside of Washington D.C. "Largo has nice homes and black-owned businesses, but it gets rough real fast," she says. "From one street to the next, it can change." When Rico was around 11, her and her mother moved to the tougher Palmer Park area. But Rico didn't adjust well and her grades started to drop, so her mother sent her to 6th grade at a Baltimore boarding school for high-achieving disenfranchised students. Unwilling to conform for middle school cliques, Rico says she chose to walk alone. "I was like, weird on purpose," she remembers. "I wanted to be an outcast." At 13, she got really into throbbing nu metal bands like Slipknot — an unpopular preference that earned her the label of "emo."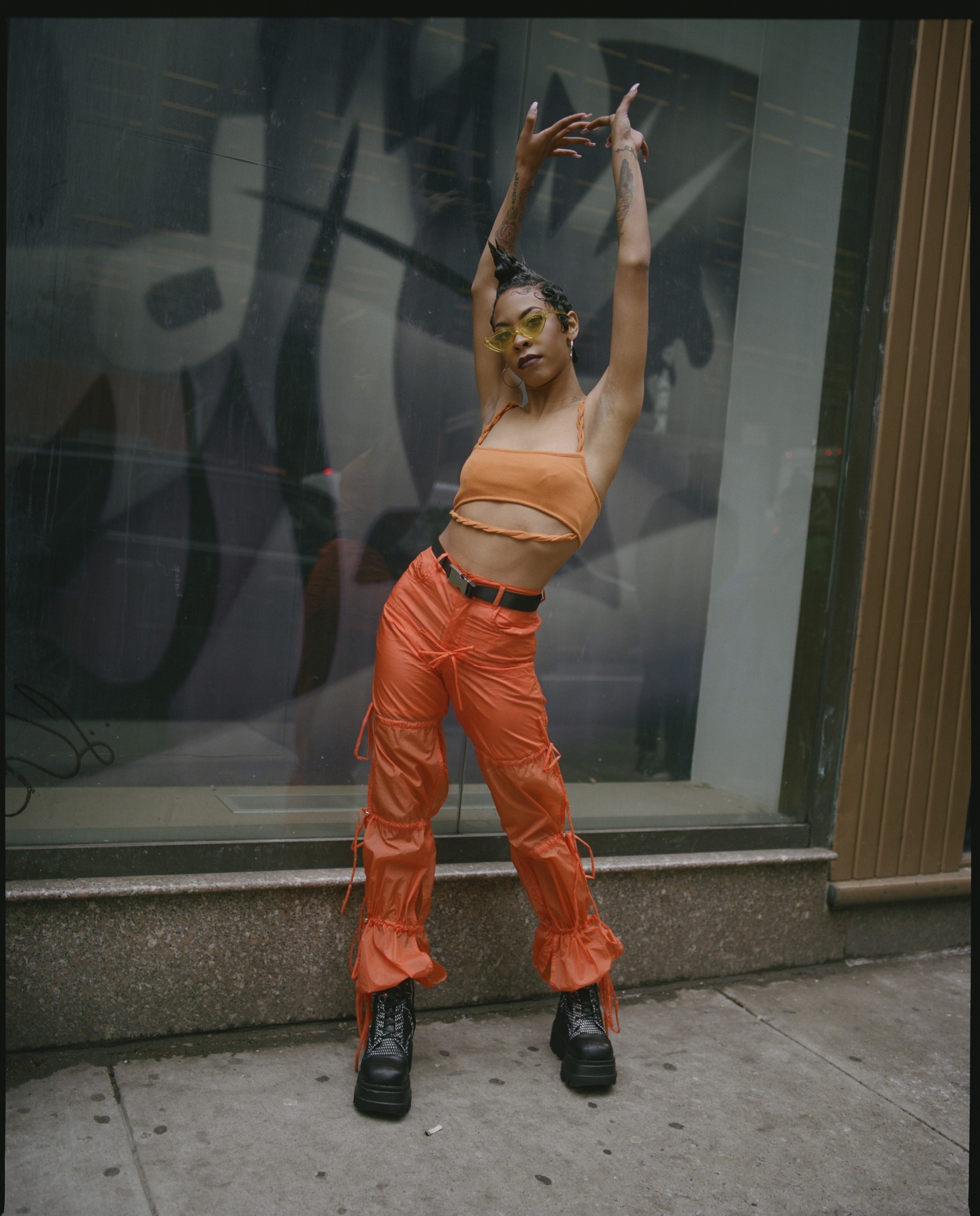 "You don't have the balls to walk outside looking like this."
Her parents divorced that same year, sparking a troubled teenage spiral. "At 15, that's when I really got into the trap," she says. "I was dealing with hood niggas, skipping school, and selling weed." But her passion for music hadn't faded; she got into rapping in high school and dropped her first project, Summers Eve, when she was a junior. But everything came to a halt when, at 18, Rico gave birth to her son. "I was sad because all the people who used to tell me to dream big started telling me to settle," she remembers.
On a quest to provide for her child, Rico knew that rap still had the potential to change their lives. After a short break from making songs, she teamed up with her current boyfriend/manager Malik to release her first viral single, "iCarly," in 2016; the well-liked and synth-heavy "Hey Arnold" came a few months later. In person, she calls this early phase of rapid success the most rushed of her career. She suddenly had to learn how to navigate the music industry, while simultaneously combating negativity from her peers.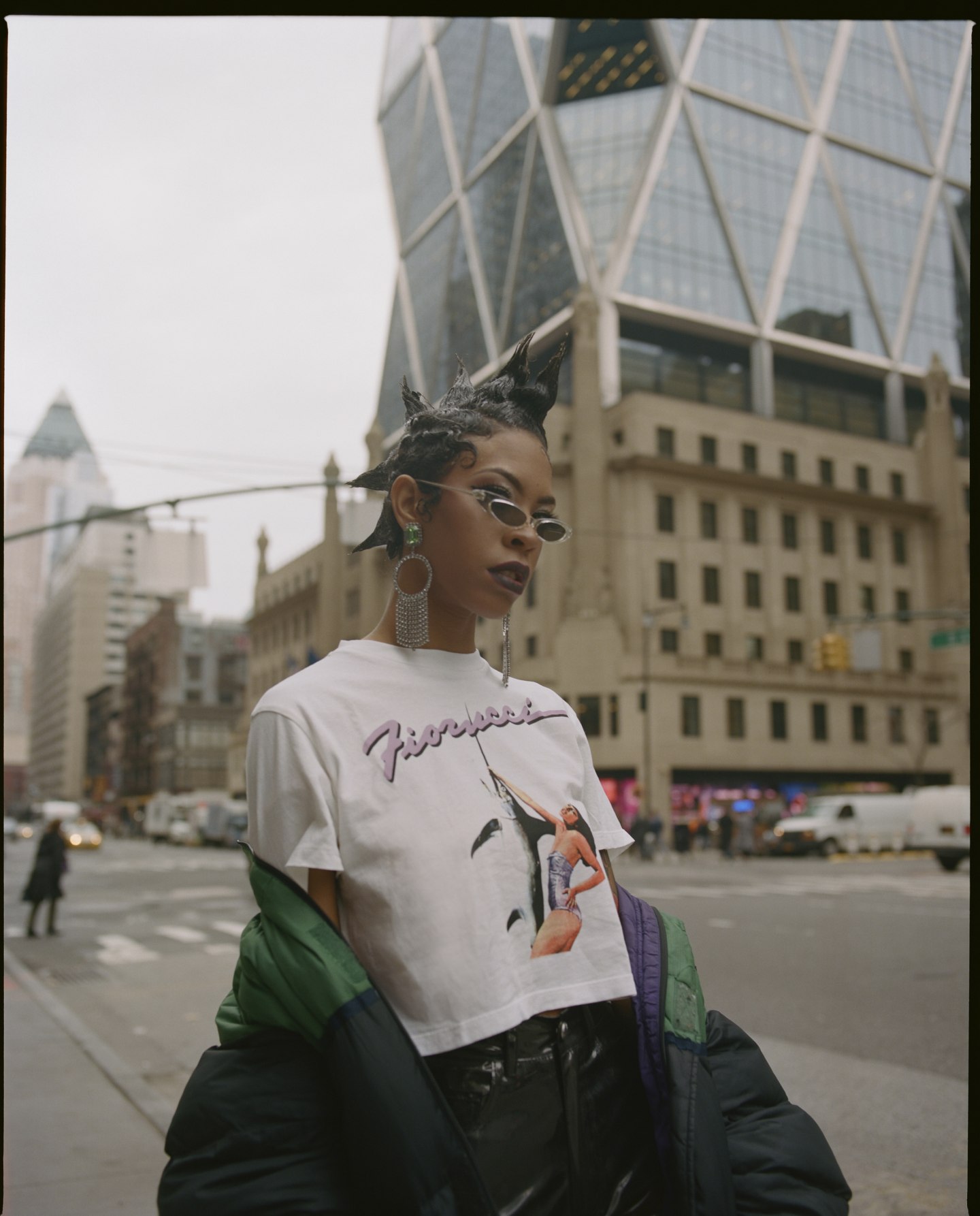 For the next couple of years, Rico released a strong stream of music that connected with an enthusiastic fan base, much of which is made up of young women. But she's also had petty beefs with artists, including one that ended in a viral fight with another rapper. At the diner, she assures me that she's done with the drama — and the physical altercations. "My son, parents, and fans deserve better," she says.

Rico gets out a lot of tension in her music, whether through riled-up screaming or speaker-blowing bars. These yells aren't aimless — they're cathartic responses to the repression she confronts daily. On a recent single, "Smack a Bitch," she shrieks like a punk singer over a hardcore rock track produced by Kenny Beats: "You rap about a Audi too much / Because my Audi paid off bitch, hush!" She says the song was inspired by a tweet that criticized her references to the vehicle. "I mentioned my car, that I paid for with cash," she says, laughing. "Oh, I forgot. I'm supposed to rap about how far my legs bend back behind my ears when I'm fucking niggas."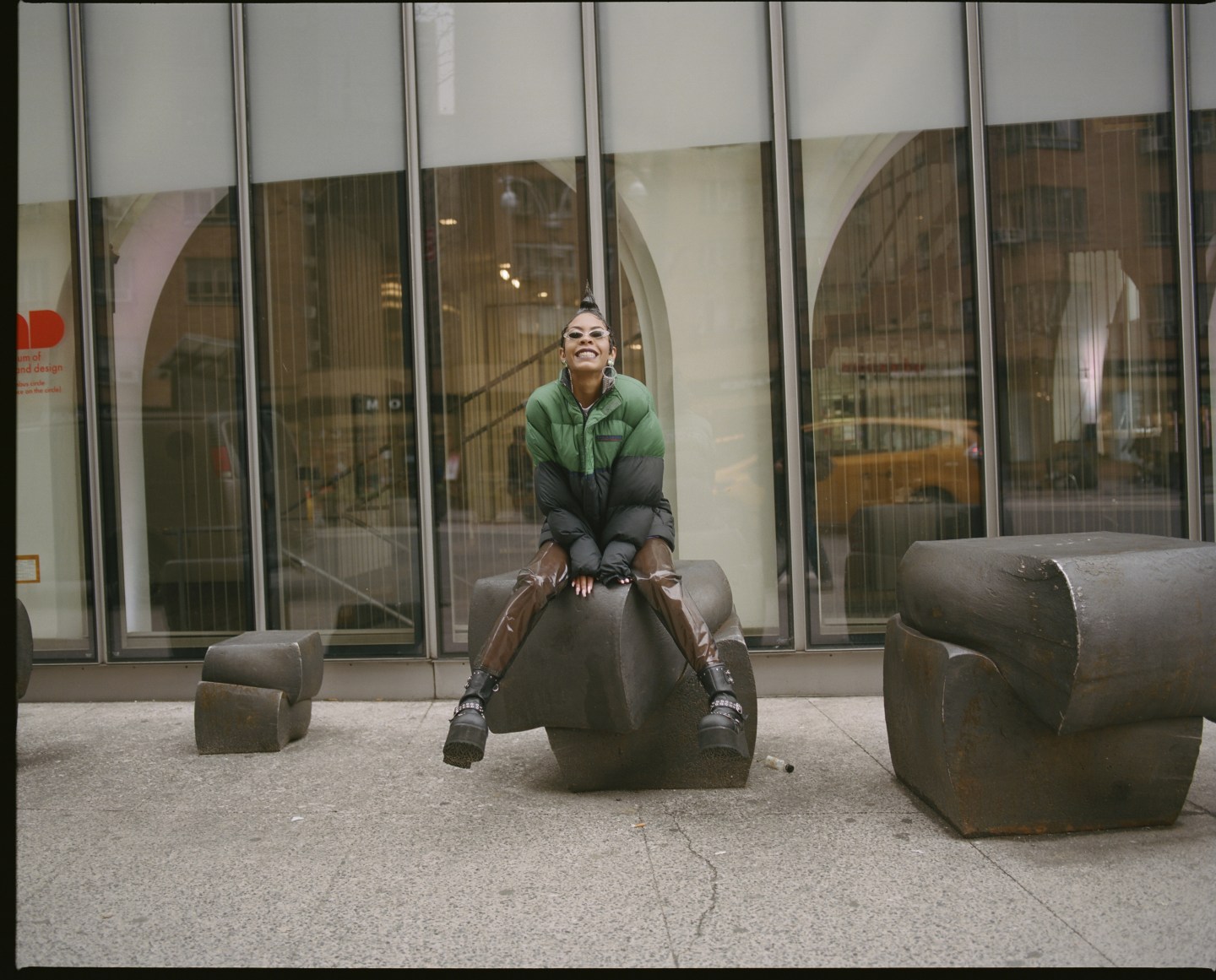 Although Rico says she doesn't want to sound angry for the rest of her life, the booming sentiments in her music feel almost revolutionary in a world where black women are often threatened with silence. And despite the music industry's tendency to commodify women rappers, she smartly refuses to be boxed in. "Where are y'all going to allow us to go?" she says, throwing her hands in the air. "Because as of right now there are two women that they're trying to make us be like. Some women can probably be Nicki Minaj and Cardi B, but some of us can't."
For Rico, being her true self is worth all the energy. "Women are on this pedestal of how we're supposed to look and smell," she says. "Well I'm breaking that standard and the window on they ass."
From The Collection:
GEN F