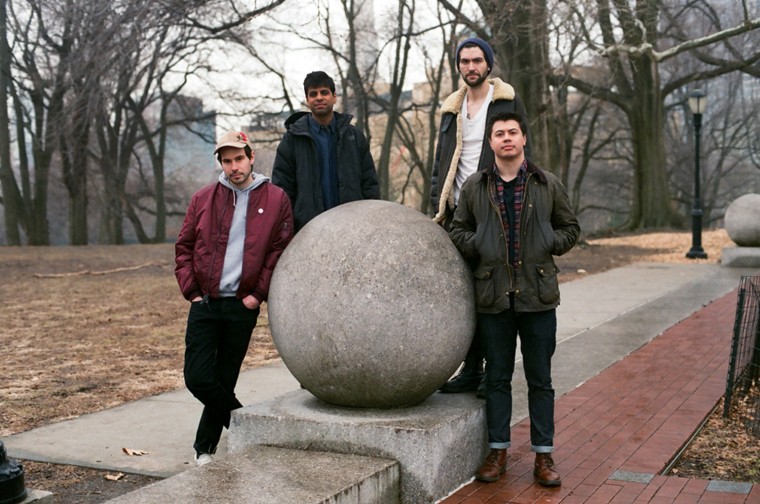 Here's some good news for fans of post-hardcore jams and cathartic live shows: Brooklyn punks Big Ups have a third full-length album in the works. It's called Two Parts Together and it comes out in May on Exploding in Sound.
Today we're debuting that record's first single. Called "PPP," and not to be confused with the wintry Beach House tearjerker of the same name, it's a superstitious thrasher with fist-fight drums and menacing riffs. "Look into the crystal, and see what you wanna see, you wanna see, you wanna see," goes its mantra-like hook, screamed by Joe Galarraga with a mix of confusion and suspicion.
"We wrote this song before we realized there was a Beach House song with the same name — whoops," Galarraga said over email. "'PPP' is about the power of mystery; it plays with the idea that psychics will see the future in a crystal ball. But what if the crystal breaks and refracts the vision, like a prism? Or magnifies it?
"A lot of the songs on Two Parts Together focus on unknowability," he adds, "and this song flips the script on a psychic reading." Hit play below.
Album art:
Big Ups photo by Montana Elliot