7 rad bags and backpacks that will make you actually want to go to work
Leave being boring to your actual job.
There are endless ways to lug your laptop and essentials to and from work in the daily grind of our capitalist system, and those who don't have the luxury of working from home really have to take into consideration how to transport their necessities without looking like overgrown middle-schoolers.
In the wake of a market saturated with run-of-the-mill backpacks and totes, brands like Baggu (shown above), This Is Ground, and Undercover upgrade the necessary accessories with textured leathers, can't-miss prints, and organizational perks that strike the balance between utilitarian design and style. Below, we've gathered a few actually usable options to make the best of the work-til-you-die scam in which we're all collectively caught.
Tokyo-based Undercover is chronically ahead on the game of being cool, and their nylon carry-all bags are no exception. The richly colored, velvety sashes nicely balance out the fractured graphic, and elevate the bag from the ones that frequent grocery store check-out aisles.
For those so deeply organized that it causes a strain on their personal relationships, This Is Ground will become the new go-to for practical leather goods. The Los Angeles brand's claim to fame are their Cord Tacos — small leather shells that neatly pack away headphones and charger chords — and they've taken that same devotion to clean design and created all kinds game-changing bags and leather organizers. The Mod Laptop has a designated spot for practically everything someone could need at work and is made to last years of use, which can help justify the $549 price tag.
Telfar is a line worth watching, one that is constantly breaking the rules and creating fresh collections that have already won over the hearts of the fashion world. Their Shopping Bag is perennially sold-out, and it's not at all surprising. The sleek bag features a practical double strap, an extruded Telfar logo, and comes in three sizes — the medium being the ideal for a laptop and everyday essentials. Plus, the Shopping Bag is undeniably chic and will never look unsightly when you inevitably have to go out straight after the office, which is half the struggle when searching for the perfect workbag.
5. An everyday throwback
Marie Turnor is a small, leather goods operation out of Los Angeles and their thick, buttery, pebbled leather Bak Pak is the unsung hero of the line. The old-school design is simple without abandoning personality and will never go out of style.
6. Must be early retirement on the brain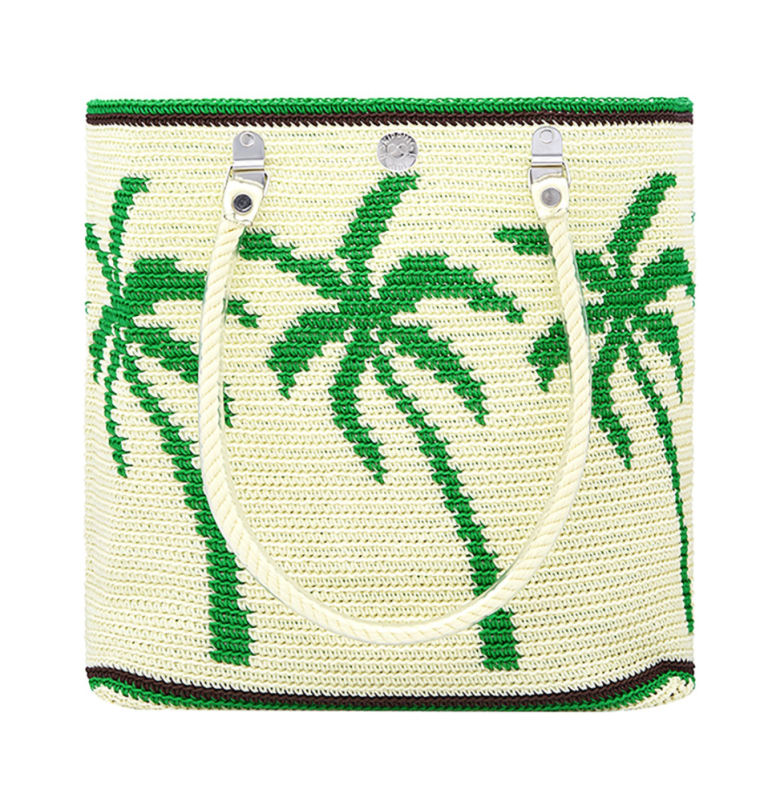 If a monochrome tote is too plain for you, an eye-catching tote like the Palm Carry All will do the trick. The playful palm tree print can act as a momentary mini-vacation to soothe the frayed nerves that come from realizing you blew through your vacation days in the first few months of the year. It happens!
7. A backpack to let everyone know you can recite the oral history of Helvetica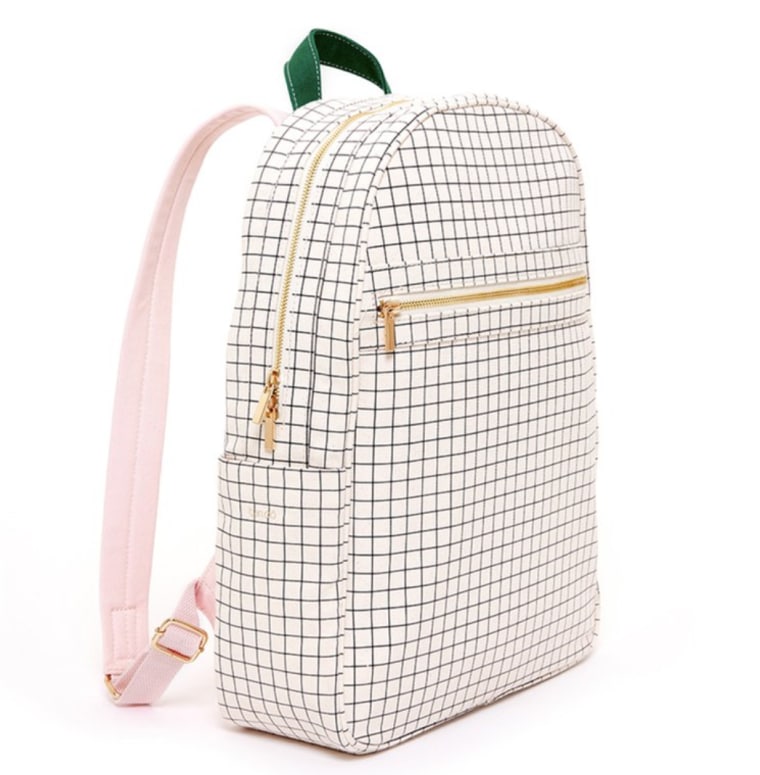 A clean grid design and a built-in laptop sleeve make this Get It Together Backpack worthy of its slap-on-the-wrist name, while the gold detailing and pops of baby pink and forest green add a striking and youthful touch.
Thumbnail image from Baggu's Instagram.