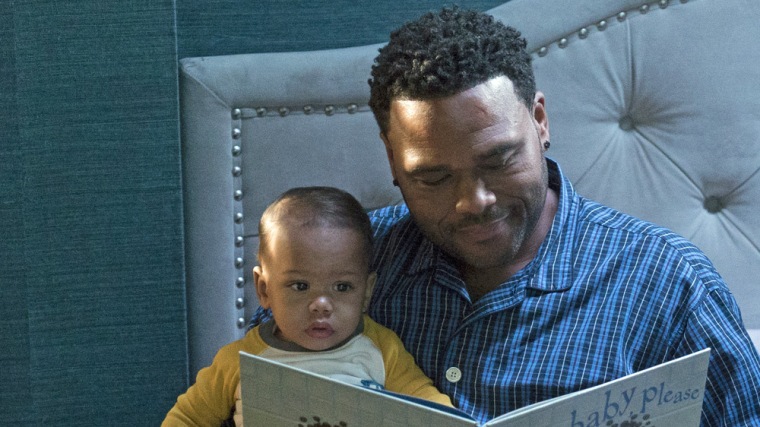 An episode of ABC's Black-ish was postponed indefinitely following "creative differences" between the broadcaster and showrunner Kenya Barris, Variety reports. The episode, titled "Please, Baby Please," was originally due to be aired on February 27 and was replaced by a re-run.
In the episode, according to Variety, Black-ish dad Dre (Anthony Anderson) was reading his infant son a bedtime story. He soon diverted away from the book and began to tell his own story based on his anxieties with modern life. It is reported that the episode included a scene about the politics of athletes kneeling during the national anthem.
"Given our creative differences," Barris said, "Neither ABC nor I were happy with the direction of the episode and mutually agreed not to air it." A spokesperson for ABC added, "One of the things that has always made Black-ish so special is how it deftly examines delicate social issues in a way that simultaneously entertains and educates. However, on this episode there were creative differences we were unable to resolve."
Black-ish has a history of tackling political and social issues. It won plaudits in 2016 for an episode in which the different generations of the family discussed police brutality while a 2017 episode looked at the public reaction to Donald Trump's election.
Earlier this year Grown-ish, a Black-ish spin-off starring Yara Shahidi, debuted on Freeform.