24 rad fits from a comfy night out in Bushwick
Effortless cool comes together with statement jackets, cropped pants, and just the right amount of sheers and leathers.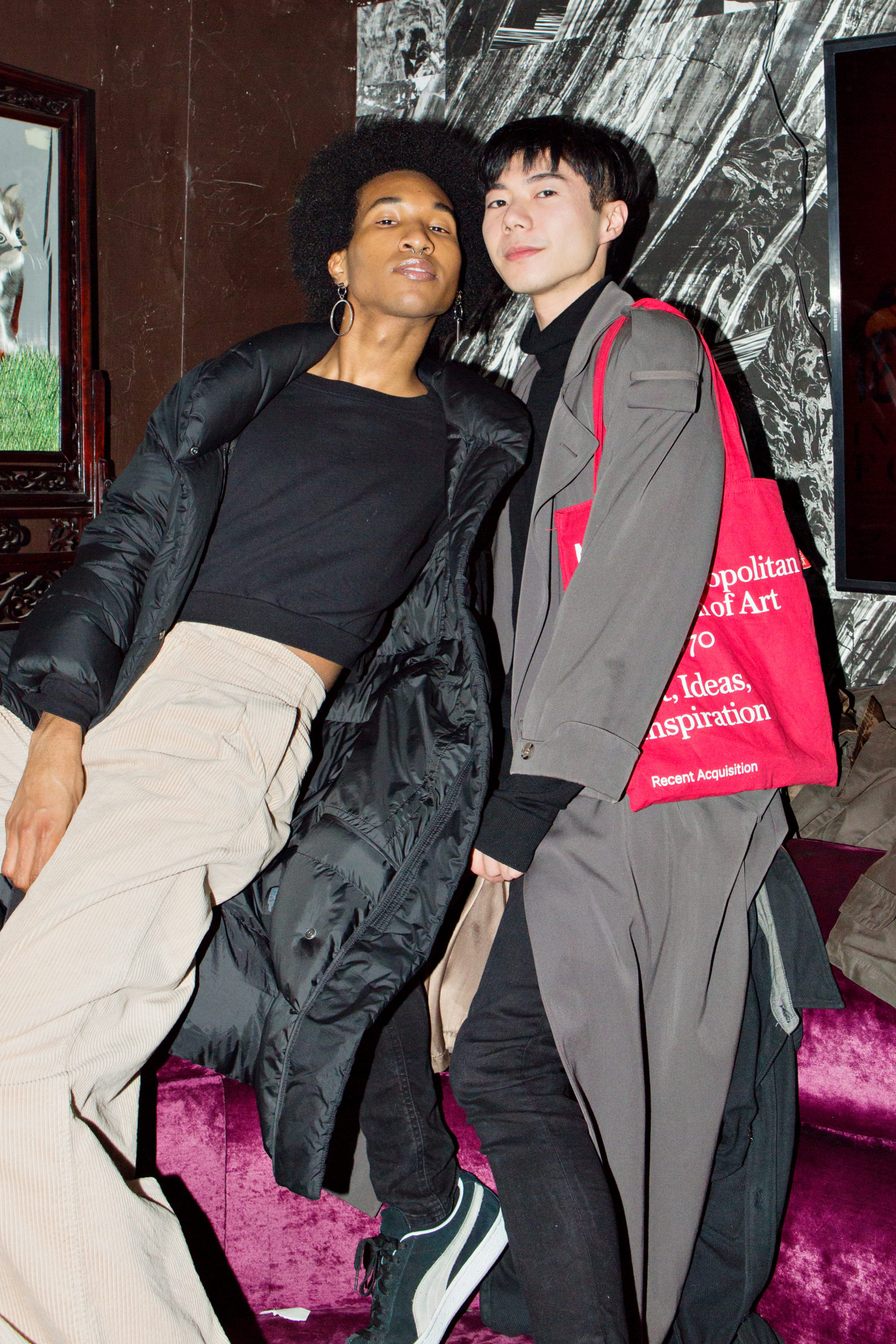 Since we decided to bring back weekly street style at The FADER, we've been sending trusted photographers out to special one-off events, like No Sesso and Bephie's joint fashion show in LA, or last week's CORPUS TV launch party. This week, however, we decided to switch things up, and pop out for a good old night on the town.
Saturday nights at Mood Ring, a new-ish astrology-inspired bar in Bushwick, is shaping up to be one of those reliable places to meet up with pals, hear great music, and dance to your heart's desire. It's also a place where, on any given night, you'll come across endless embodiments of effortless cool — statement jackets paired with your old reliable light-wash denim, actually wearable leather pants, sultry sheers for tats and things to peek through, and the go-to cropped pant that never more than dusts the top of your sneaker.
Peep all our favorite looks below, and follow Mood Ring on Instagram to up keep up with the happenings at their fun 'n' friendly establishment.