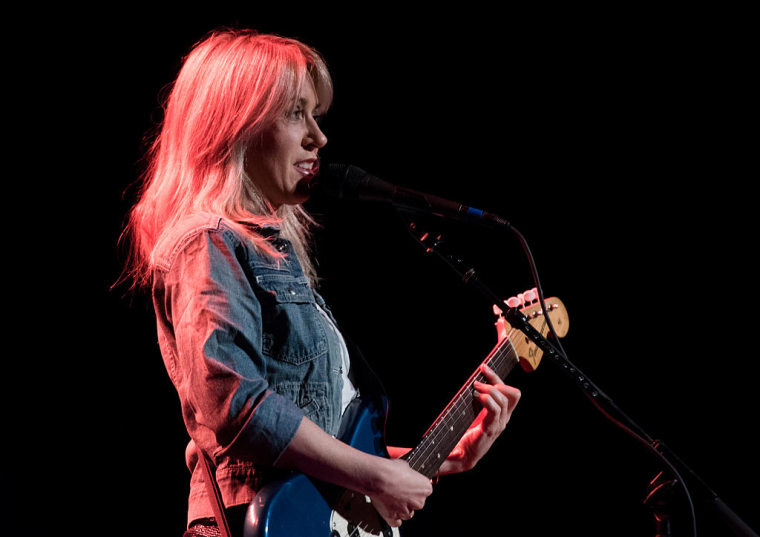 Liz Phair has announced Girly-Sound to Guyville: The 25th Anniversary Box Set, a 7 LP, 3 CD edition containing the indie pioneer's early recordings and her beloved 1993 debut album for Matador. It's out May 4.
The three original Girly-Sound tapes were recorded by Phair in 1991, and became bootlegged commodities in the indie rock underground. Some of the songs were re-recorded on Phair's albums like Guyville, Whip-Smart, and whitechocolatespaceegg. A handful of the original Girly-Sound recordings came on a bonus disc included with Phair's 2010 album Funstyle.
Girly-Sound to Guyville will contain the three restored Girly-Sound tapes, called Yo Yo Buddy Yup Yup Word to Ya Mutha, Girls! Girls! Girls!, and Sooty. It also comes with a remastered version of Guyville, an oral history of the album, and essays by Phair and Ann Powers.
Listen to the Girly-Sound version of "Divorce Song," which appeared on Guyville below via Pitchfork, followed by Phair's upcoming tour dates playing songs from the Girly-Sound tapes.
Liz Phair tour dates
5/31 - Los Angeles, CA - Masonic Lodge
6/1 - San Francisco, CA - Swedish American Hall
6/2 - Seattle, WA - Crocodile
6/4 - Minneapolis, MN - Turf Club
6/6 - Boston, MA - Sinclair
6/7 - Brooklyn, NY - National Sawdust
6/8 - Wichita, KS - Wichita Riverfest
6/9 - Chicago, IL - Empty Bottle