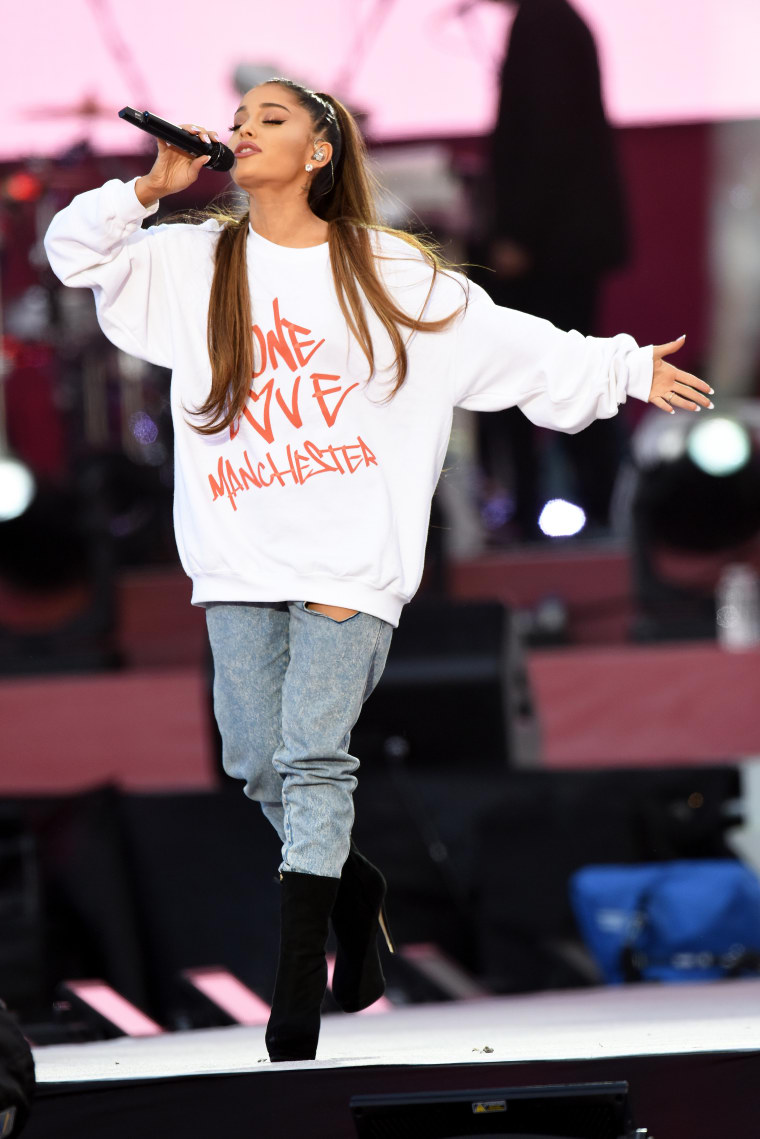 Ariana Grande will join the March For Our Lives next week in Washington D.C., the organizers announced Wednesday night. She'll be joined by Jennifer Hudson, Miley Cyrus, and Demi Lovato, all of whom have voiced support for the protest demanding action against gun violence.
"These women have inspired us all our lives & we are eternally grateful for their encouragement in this fight. 👊🏼" Jaclyn Corin, a senior at Marjory Stoneman Douglas High School who's been vocal in the organizing of the March For Our Lives and #NeverAgain movement, wrote on Twitter Wednesday.
Several celebrities, including Morgan Freeman, Yara Shahidi, and Dwyane Wade have become vocal in their support of the movement.
"I am completely inspired by the students and communities standing up for the future safety of everyone and to honor those we've lost from senseless acts of gun violence," Hudson wrote in a tweet on Wednesday, referencing the 17-minute school walkout students organized after a shooter killed 17 people in Parkland, Florida in February. I stand with you and raise my voice with yours. #ENOUGH"
The March For Our Lives will take place Saturday, March 24 in Washington D.C. Sibling marches will be held all over the world, with at least one in every state. Find yours and register here. It will mark the first major appearance of the year for Grande, who has remained out of the spotlight since a terrorist attack at her concert in Manchester killed 22 people. A subsequent benefit concert for the victims families raised over $300,000 for each victim's family.