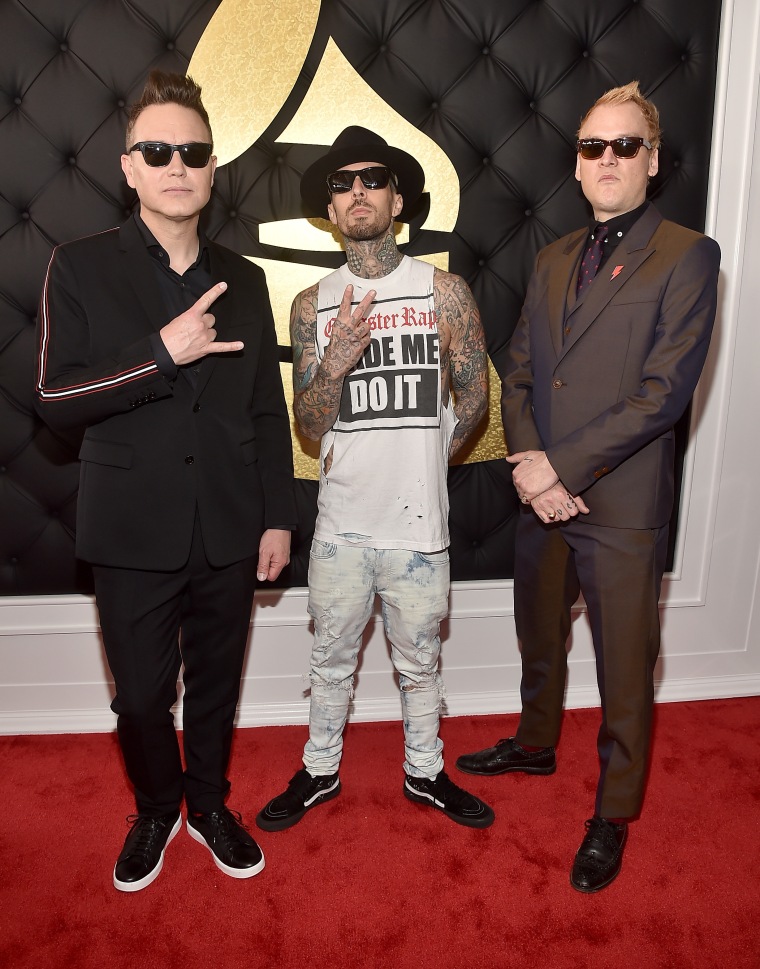 Blink-182 will begin a 16-date residency in Las Vegas this May, Rolling Stone reports. The band will play a show called "Kings of the Weekend" starting May 26 through select weekends in November at the Palms Casino Resort. They'll join Britney Spears and Lady Gaga as younger acts on the Las Vegas residency circuit, which, Rolling Stone points out, as been a popular route for big name artists since Celine Dion announced hers in 2003.
"When the Palms asked us to do a residency here in Vegas, we said 'Absolutely!'," bassist Mark Hoppus said in a statement to Rolling Stone. "Now, we just have to cast our showgirls, create our set list – a true throwback of Vegas classics with Sinatra, Liberace. Maybe we can even marry someone onstage ... The possibilities in Vegas are endless."
In 2017, the band wrapped their first tour without founding member Tom Delonge, who left the band to pursue extraterrestrial research in 2015. The follow-up to their first album without him, California, is expected soon. Tickets and dates for the residency are available here.