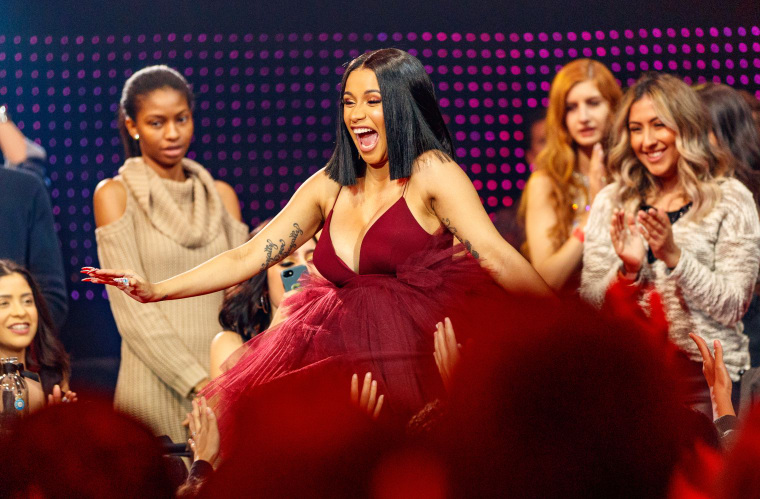 Cardi B is Cosmopolitan's April cover star. In a lengthy interview, she talked about being disgruntled by public opinion, her relationship with Offset, and her thoughts on the #MeToo movement's role outside of "commercial appeal." Cardi worked as a stripper at New York Dolls before beginning her music career, and her passion for respecting workers in her previous industry is apparent throughout the interview. She told Cosmopolitan that she doesn't think "women with her background" will be given a large role in the movement anytime soon.
"A lot of video vixens have spoke about this and nobody gives a fuck," she told the magazine. "When I was trying to be a vixen, people were like, 'You want to be on the cover of this magazine?' Then they pull their dicks out. I bet if one of these women stands up and talks about it, people are going to say, 'So what? You're a ho. It don't matter.'"
She also expressed doubts that men supporting the movement are doing so with the best intentions.
"These producers and directors," she said, "they're not woke, they're scared."
Read the full interview here.