Immerse yourself in the weird world of Esther Joy's "Day 4 (Landing)"
Listen to the U.K. artist's new track now.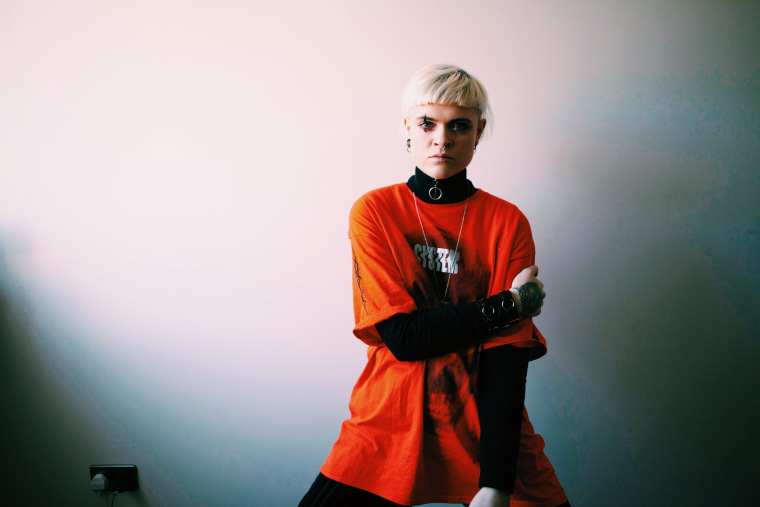 Esther Joy's imagination is running wild. Next month she will release new EP The Acid Caves Vol. 1, an electronic soundtrack to a supernatural fairy tale she also created.
Joy, who performed in Charli XCX's live band through 2017 before focusing on her solo music, has created a sci-fi story in which (deep breath) a non-human "lifeblood" named Silipur illegally departs her planet for Earth in search of an energy and connection she desperately needs.
"Day 4 (Landing)" is a brooding and dark pop track tinged with techno edges. The Grimes-like production is spiky and untamed but sits beneath Joy's clear and direct pop melodies to tell the story of an alien adjusting to life in an emotionally stunted planet earth.
Speaking to The FADER via email, Joy explained a little more context around the song. "'Day 4 (Landing)' is based on Silipur's first day on Earth. She is overwhelmed by the psychological state of the planet and the emotional toxicity of it's atmosphere. I wanted this song to feel violent and intrusive, as if you are experiencing the extremity and destruction of earth for the very first time."
Check out the song now: