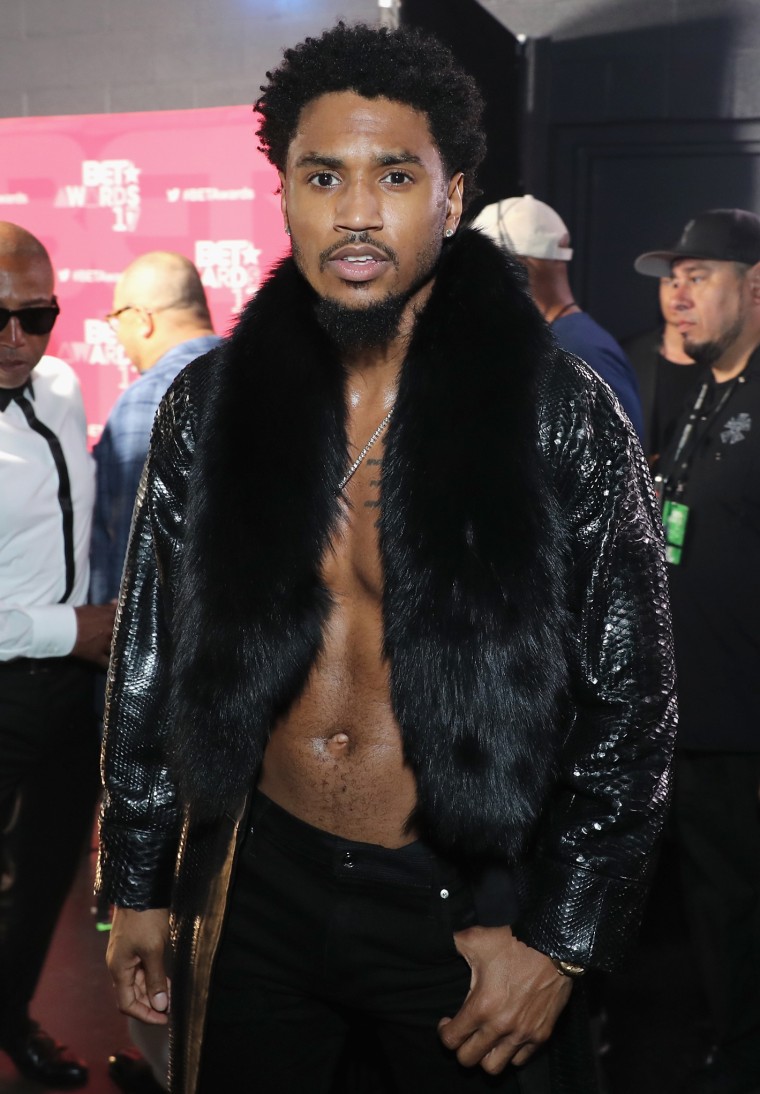 Trey Songz has been charged by Los Angeles police of felony domestic violence, TMZ reports. He turned himself in early Monday morning and was released on $50,000 bond.
On March 13, a woman named Andrea Buera accused Trey Songz, whose real name is Tremaine Aldon Neverson, of assaulting her during the NBA All-Star Weekend in Los Angeles after he allegedly saw her speak with another man. She claims that several witnesses saw the attack, which she says sent her to the hospital with a concussion.
"He called her names, choked her and repeatedly punched her in the face. Several people were present and no one helped her," according to a statement from Buera's lawyer Lisa Bloom, obtained in February by The Los Angeles Times. "When she took out her phone to call an Uber to get out of there, he threw her phone off a cliff to prevent her from leaving. She took out a second phone and he threw that off the cliff as well." Buera asked for an apology from Neverson during a press conference in March.
Trey Songz denied the allegations in a series of tweets: